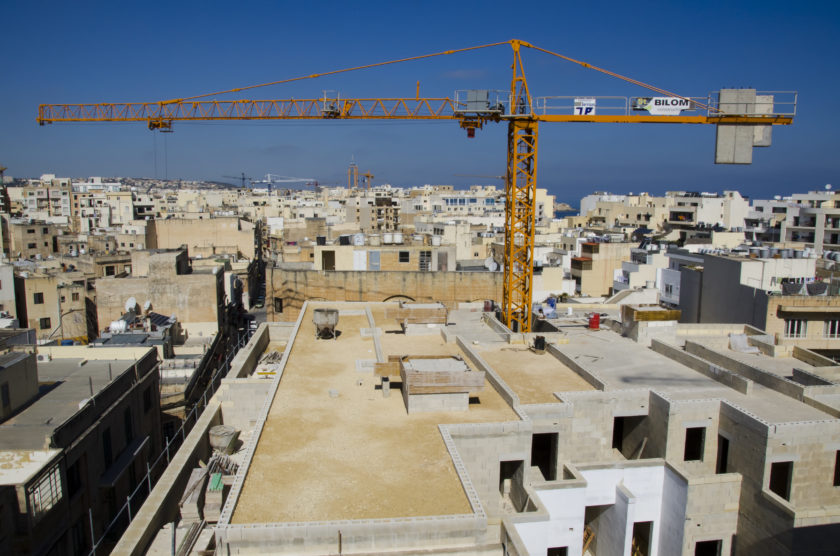 Partit Demokratiku said that the Government is proposing cosmetic changes to the law, referring to the draft regulations on Avoidance of Damage to Third Party Property published for public consultation last Monday.
READ: KA hopes draft regulations aren't superficial attempt to show public that government is taking action
In a statement on Saturday, Partit Demokratiku said that Prime Minister Joseph Muscat admitted that the enforcement of building regulations by the authorities is insufficient, however the party observed no commitment has been made to increase human resources to upgrade enforcement.
READ: Architects do not exclude striking, if government forges ahead with legal notice
PD further pointed out, that the 2013 already have a set of requirements, such as the submission of method statement, the appointment of a site manager and need to carry out geological studies, further it added, that the competent authority needs to investigate complaints lodge about ongoing excavation and construction works. However PD argued, many a time, these have been ignored by the regulatory authority and the draft regulations do not show that the government intends to enforce regulations which already exist.
READ: 'A manager needs to be on-site for all key decisions' – construction consultation
READ: Draft construction amendments 'not acceptable in current form' – KTP
Partit Demokratiku further said that the Building Regulations Act 2011 places the onus on the government to issue licenses and registrations to contractors, by which they are officially recognised to work in the construction industry. Adding that the government did not create registers of building contractors or a list of certified masons.
Read more:
Update (1): Watch: Residence wall collapses near construction site in Ħamrun
Process of establishing building and construction regulator ongoing – Minister Borg
Current construction regulations 'outdated' and 'inadequate' – KTP President
Excavation suspension: Is there a legal basis?