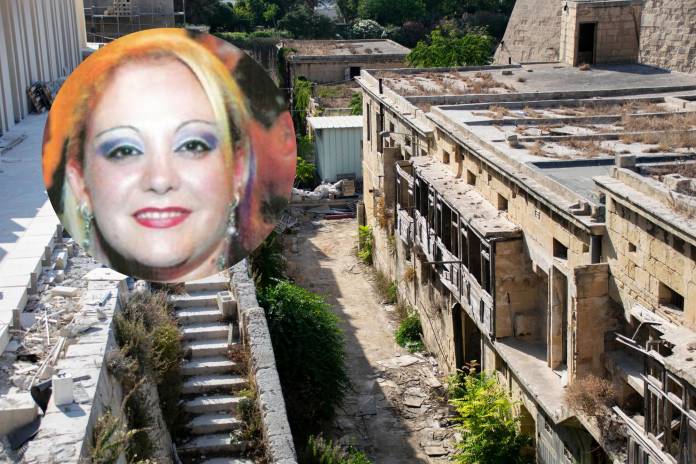 Tista' taqra bil- Malti.
The court proceedings into the murder of Charlene Farrugia were meant to continue this afternoon, but as the witnesses couldn't attend today, the case has been deferred to October.
Woods was arraigned on July 3rd and is being charged with murdering Charlene Farrugia in November 2008, holding her against her will, hiding her body and carrying an unlicensed bladed weapon.
Farrugia's remains were discovered in Valletta in July 2019 when John Paul Charles Woods, who was arrested following a hold-up in a convenience shop in Gzira, led the police to the location in the ditch beneath City Gate, in Valletta where the gruesome discovery was made.
Charlene Farrugia was 25 years old at the time of her disapprearance.
Today's court sitting ends here. Thank you for following.
The accused exited the courtroom.
Another date established by the court for this case is on the 9th of November at 2:30 pm. This time an hour will be allocated.


On the day 30 mins will be allocated to this case.
The next court sitting will be held on the 29th of October at 11:30 am.
Magistrate Farrugia is now going to decide when the next court sitting will be held.
The prosecution also said that the Police was informed today that the witnesses cannot attend today's court sitting as otherwise, they would have presented other witnesses.
The prosecution has just informed the court that today's witnesses were not able to attend and therefore will be asked to testify in the coming weeks.
Dr Mario Scerri and Dr Marisa Cassar were expected to testify today.
The accused has just entered the courtroom.
Magistrate Marseann Farrugia is presiding over the case.
During the last court sitting photos of Wood's car entering Valletta were presented in court.


Dr Mario Mifsud is appearing on behalf of the Farrugia Family.

The prosecution is being led by Police Inspectors James Grech and Jonathan Ransley.
Dr Roberta Felice Bonello is appearing for John Woods
We are live from courtroom 3.
Good afternoon and welcome to this live blog.