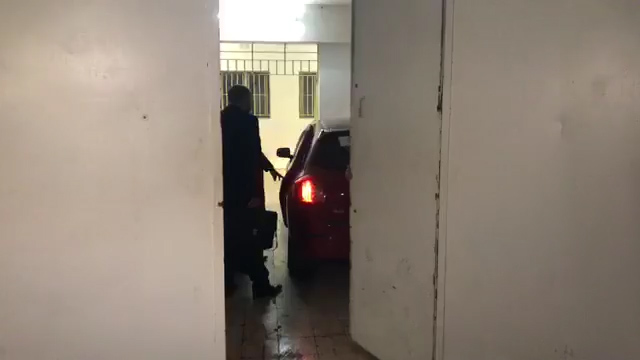 The father of Joseph Bonnici has told the court today that he was surprised and expressed sympathy for his son, who killed and buried his mother and sister in a field in Hal Ghaxaq.
Mr Bonnici described his son as 'such a good boy' and he couldn't believe that he killed two people, however he stressed that, 'you do not do that sort of thing for no reason'
Mr Paul Joseph Bonnici, is himself serving a 31 year prison sentence for a double murder in 2000. Magistrate Joe Mifsud explained to the man that could optionally abstain from incriminating his son, but the man chose to testify.
Mr Bonnici told the court that he was awaiting a call from his wife that never came.  He explained that he called several times until eventually his son answered telling him that he could not find his mother and sister. The father then urged his son to make a report with the police.
The father also told the court that his son did not have a good relationship with his sister Angele although he did not know what underlined the sentiment. He explained that the two children had had a positive upbringing but that he was shocked to discover that his daughter had been raped by her brother. This has apparently taken place at the son's home where he lived with his partner.
Read more:
Għaxaq double murder – Bonnici's employer describes him as a serious man
Għaxaq double murder: "I love my mother, but…"
Ħal Għaxaq double-murder: 'He saved me from an abusive relationship'
'I peeked through a hole in the door and saw my daughter completely naked, with a towel,' he told the court. The allegation had been raised in a previous session where Mr Joseph Bonnici's girlfiend and the aunt of the family.  A former workmate of Angele's also outlined the same claim later on Wednesday's session.
The workmate and her boss told the court that they had been worried that Angele had not reported for work, hours before she was reported missing. They also explained that Mr Bonnici had occasionally called in at Angele's workplace.
The court finds that there is sufficient evidence to place Mr Joseph Bonnici under a bill of indictment.
The case is set to continue from 3rd June. Representing the accused were Franco Debono and Marion Camilleri lawyers. The prosecution was led by Inspector Keith Arnaud, Inspector Roderick Attard and Inspector Roderick Attard.