Tista' taqra bil- Malti.
Infrastructure Malta started lifting in place the first two sections of the 105-metre deck of the new Blata l-Bajda pedestrian and cycling bridge connecting Hamrun, Marsa and Floriana, on Friday night.
According to Infrastructure Malta, contractors worked throughout the night and continued the work until the two structures were secured in their final position. It also said that the road connecting Nazzjonali Road, Floriana and Dicembru 13 Road, Marsa was closed during these works and was reopened by noon on Saturday.
Infrastructure Malta said that the new circular girder bridge will rise over San Gorg Preca Road, next to the MUSEUM Society headquarters, to connect Hamrun's Il-Kbira San Guzepp Road with the Spencer Hill and the Menqa areas of Marsa, including the nearby ferry terminals and the Floriana Park and Ride facilities.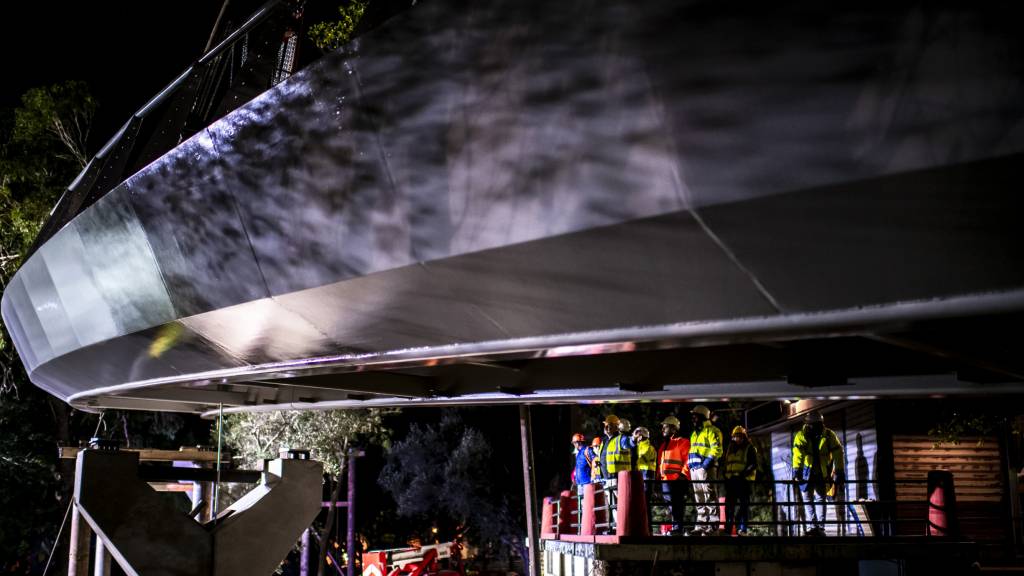 The government entity said that the aim of the project is to provide a safer and quicker arterial road crossing for pedestrians and cyclists, replacing the existing pelican lights.
This project is estimated to cost €2 million which may be part-financed by the European Regional Development Fund of the European Union.     
Earlier this year Infrastructure Malta announced plans to develop a new subway to replace the old pedestrian underpass which is at a short distance away from the new Blata l-Bajda bridge.