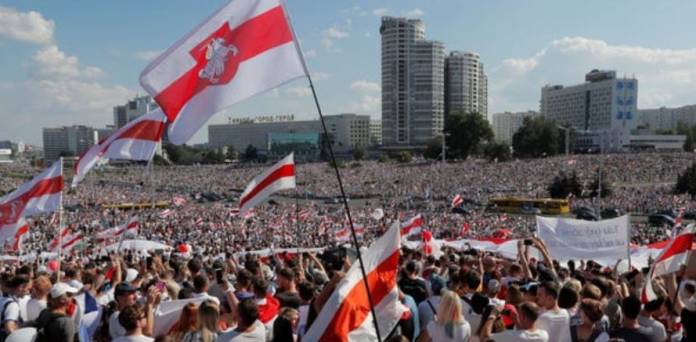 Around 5,000 women marched through Minsk, the capital of Belarus, calling for the resignation of President Alexander Lukashenko.
No violence was reported.
University students and supporters of LGBT rights appeared with rainbow flags during the protest which is considered to be an indication that opponents of Lukashenko are becoming bolder. In Belarus homosexuality was decriminalized in 1994 but same-sex marriage is prohibited.
Belarus has been gripped by mass protests since the Presidential election on the 9th of August, which according to international reports is widely believed to have been rigged.
Lukashenko has been in power for 26 years and has insisted that he has no intention of stepping down and denies electoral fraud.