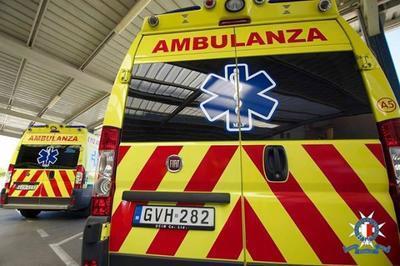 Tista' taqra bil- Malti.
A 23-year-old woman suffered serious injuries after a traffic accident in the area of ​​the Cross in the limits of Rabat.
According to Police, the incident occurred around 7.15pm when the car was driven into a light pole.
Members of the Civil Protection Department were called to get the woman, who was trapped in the car, out of it and an ambulance which took the woman to Mater Dei hospital for further treatment.
Police are investigating the case.