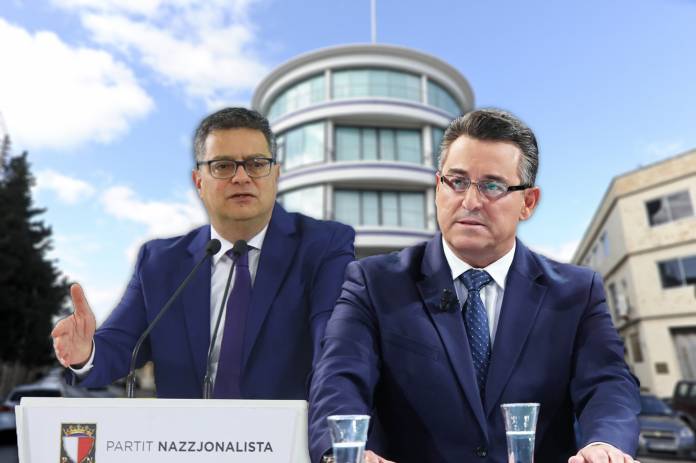 Tista' taqra bil- Malti.
As the PN leadership campaign is, unofficially, well underway, Newsbook.com.mt thought to take a snapshot of Dr Adrian Delia and Dr Bernard Grech's social media performance in these first days. Dr Franco Curmi, Digital Marketing Specialist and lecturer at the University of Malta accepted to help out in this research. Newsbook.com.mt limited itself to the official pages of the persons concerned, well aware that there were many other pages in existence, all with varying affinity to the contenders.
Main finds this week:
Delia's page far outstrips Grech's in 'Likes'
Grech's rate of likes per day is very high
Grech's followers are more engaged with the message
Grech's message of unity, dialogue and regeneration has been received well.
Delia's message of lessons in humanity and support for police was received well
Is this research useful?
According to Dr Curmi "Our past research had indicated that social media performance of political candidates during campaigns can be indicative of election outcome. This time round, the Covid-19 disruption may give more relevance to these online indicators as many 'tesserati' are more inclined to avoid political meetings, stay indoors and spend more time getting informed on social media and online news portals". To be safe, Newsbook.com.mt also took into consideration the results of the recent MaltaToday survey so that no datum would be in isolation. Published on the 10th August, that survey had placed Grech at 63% approval rate ahead of Delia's 23% approval rate. That survey had been carried out among the party card-holders (Tesserati). Facebook analysis knows no such bounds.
Current situation
Up until time of writing Dr Adrian Delia had built a Facebook base of 29,000 likes. On the other hand, Dr Bernard Grech had summed up 18,000-page likes. The difference can arguably be largely attributed to the fact that Dr Delia has been in office for three years. Grech's base on the other hand is increasing at a steady pace adding up over 762 likes in the 7 days ending Friday 28th. In contrast the incumbent might find it challenging to get more followers after the 3-year mark, with 18 more page likes in the same period. "The difference is understandable as the newcomer may be giving hope to party supporters who have been disheartened at seeing declining survey outcomes over recent years. If we were to assume that this trend will continue, Dr Bernard Grech's Facebook page would need 14 weeks to reach that of Dr Delia's," observed Dr Curmi.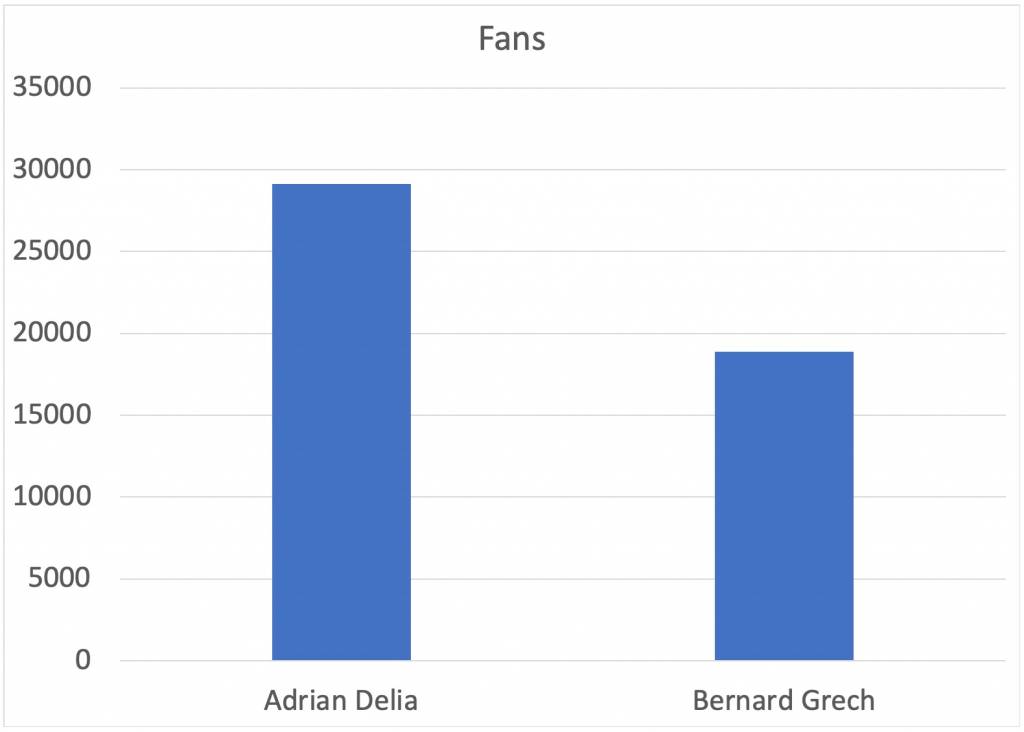 A message which resonates
If one looks at individual posts during the last 7 days, Dr Grech's communication is gaining stronger engagement from followers. The table below shows the top 10 post for the two candidates by number of likes that each post had. This suggests that Dr. Bernard Grech's followers tend to be more engaged and that the message might be resonating with a wide audience.
Widening the lens
But how 'passionate' are the followers of both candidates and how does this compare to Dr Robert Abela, Newsbook asked?
Number of posts uploaded gives a sign of the level of activity of the page. However Dr Curmi said that one has to understand one's market as not all readers react the same when 'bombarded' with messages.
Dr Delia is the one who has uploaded most posts during the last week, 27 posts in total, followed by 17 for Grech. We also included Prime Minister Robert Abela in this section to calibrate the PN/PL appeal. Abela's page put up 6 posts. The number of Delia followers increased by 0.1% compared to 0.2% for Dr Robert Abela and 4.2% increase for Dr Grech. "Again, this increase can be attributed to the element of newness that the candidate brings along and one needs to assess this over a longer duration," warned Dr Curmi.
Dr Grech's followers seem to be currently strongly more active, at least on Facebook. On average each post received just over 1000 likes. That is slightly over Robert Abela's 950 likes per posts (on average) and twice Adrian Delia's 471 likes per post during this last week. "Although social media data is indicative of candidate performance, a single week is no guarantee of election success yet for this past week Dr. Grech would win the social media numbers," concluded Dr Curmi.
One would need to see how the next weeks evolve as the campaign is officially yet to start.