Tista' taqra bil- Malti.
Hans Kluge, Europe's regional director of the World Health Organisation, congratulated Deputy Prime Minister Chris Fearne for the measures Malta is taking in its fight against the coronavirus pandemic.
Kluge said that Malta is on the right track and an example that should be followed.
Health Minister and Deputy Prime Minister Chris Fearne Saturday morning made a reference to the praise showered by WHO on the Malta anti-coronavirus plan. Fearne was in Gozo to explain to journalists the measures his ministry is taking to build the capacities of the Gozo Hospital to handle the pandemic in Gozo.
Minister Chris Fearne has been at the forefront of Government's strategy against coronavirus. He addressed several press conferences to keep the public informed of all developments.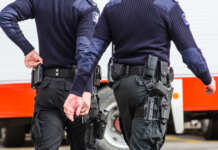 If you want to be the first to receive the latest news on the coronavirus in Malta, download the Newsbook APP here.