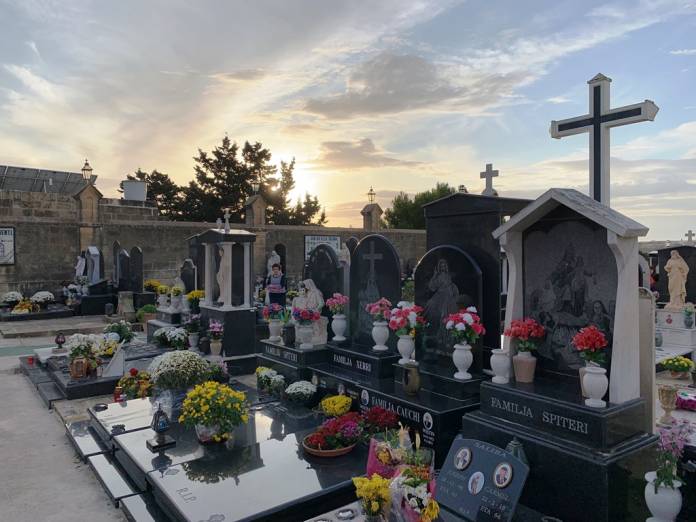 Tista' taqra bil- Malti.
"While at the greengrocer, remember that these could be your last words," Apostolic Administrator for Gozo Mgr Mario Grech said. Delivering a homily on All Souls' Day during a solemn mass at the Gozo Cathedral, Mgr Grech said that one should refrain from gossiping, highlighting that gossiping hurts others. He added that one should refrain from sowing seeds of hatred and tarnishing the reputation of others.
He told those gathered, that death does not prejudice our sense for life, it does however, stimulate us to give meaning to our existence.
Mgr Grech explained that death teaches us to be responsible of our words and actions. Liking one's death to an appointment, Mgr Grech told those present that by keeping in mind one's demise, one would make better use of their time on earth and thus refrain from hurting others.
He added that each person experience fear, doubts and uncertainty when confronted by death.
"Death is the teacher of life"
The Apostolic Administrator for Gozo noted that men and women nowadays try to erase and forget the fact that ultimately they will die. He remarked that when one tries to forget that they are not on earth forever, the process of dying would have kicked off. "Death is the teacher of life," he added.
Mgr Grech explained that death is an important truth, emphasizing that our existence has a beginning and an end. One should be conscious that their time on earth is limited, explaining that this would help one realise that there is no reason for one to become proud or to develop a superiority complex over others.