We have been making a lot of assumptions about migrants and their understanding of our healthcare system, Dr Tanya Melillo tells Newsbook.com.mt.
When asked about whether Malta is doing enough for migrants, the Head of Infectious Disease Prevention and Control Unit explains that in terms of disembarkation and assessment, 'we're doing everything we need to do,' but were more work is needed is in  how healthcare is  provided and the communication aspect.
While explaining that the predominantly male 16 – 25 year olds living in the open centres are mostly healthy individuals,  'when they do fall ill they face a lot of difficulties.' This is  largely in terms of navigating how the health service works as well as the language and cultural differences associated with it.
Stories and phonecalls
Watch: 'Every boat has its own story' – Dr Tanya Melillo
Dr Melillo has spent the best part of the last decade or more responding to migrant disembarkations in Malta. In that time, she has examined over 12,000 people from over 200 migrant boats. She explained in the two previous installments about what it's like to deal with  people who have risked their lives to support their families and the mental and emotional impact it has on those personnel working close with them.
Watch: "Can I phone my mother to tell her I'm alive?"
Assumptions
'They don't understand how our health care system works.  You give them an appointment  on a certain date at a certain time, but they would just present themselves on another day, at any other time… when they remember. They are not trying to be difficult, they are just not used to this system,' Dr Melillo explains.   they don't understand the medical processes which we're accustomed to, like visiting the family doctor and then being sent to a specialist, undertaking investigations and then going for follow up appointments or getting a prescription for medication for example.
To an extent these difficulties are also connected to assumptions which are held by Maltese healthcare workers and a lack of training to understand migrant health and accommodate language and cultural differences.
'We're used to dealing with Maltese, we know the culture. You go to the doctor and he gives you a  prescription, the doctor knows you understand why you were given a prescription and follows instructions given..'
Education and guidance
As a result of these issues, Dr Melillo explains to Newsbook.com.mt that she has been working towards training and educating newly graduated doctors and nurses  to make them more culturally competent to deal with migrant communities arriving and those already living in Malta.  This has included engagement with medical professionals with first-hand experience of working with migrants like casualty staff and staff working within the field of mental health. She explains that it is important for health care professionals  to better understand migrant's needs to help build a better doctor or nurse-patient relationship.
In addition to training, she is working together with her staff at IDCU in preparing a a guidance booklet for migrants by providing them with information on how to navigate our health care system and provide basic medical information about aspects like dental hygiene, healthy eating and lifestyle which with the help of local NGOs will be translated and  disseminated through the networks of different ethnic communities. She is also working to establish a committee with representatives from all different migrant groups to understand better their issues in accessing health are locally and having means to communicate with them on important health issues that may occur in the country. it is important to build a relationship and earn their trust.
'They are our equals, they are just like you and me'
When asked to comment on the murder of Ivorian migrant Lassane Souleyman Cisse, Dr Melillo explains that 'Incidents like these sadden me a lot.'
She explained how he and many like him had gone through so much from when they leave their home country through the dangerous journey they take until they arrive here were they are , trying to build a life and support their families back home only to lose it so tragically.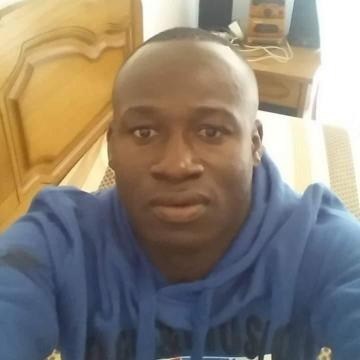 Cisse was shot and killed during what has been considered a racially motivated drive-by shooting carried out by two members of Malta's Armed Forces. Two fellow migrants were injured in the attack. The perpetrators are currently in court facing murder charges.
Read more:
Ħal Far murder; Music still played as he lay dead in the street
'Lassana's life mattered'; NGOs support vigil for murdered migrant
She recalled other tragic situations were a year ago, a migrant fell while working on construction and  ended up becoming paraplegic. She said that he wanted to go back home and how she was involved together with the help of NGOs like IOM and many local health care professionals, all worked together to help him return home.
'They don't ask for charity, they are prepared  to work and work very hard to earn money but we need to give them the opportunity and provide them with jobs and help teach them the necessary skills. They are willing to learn  We must respect them, they are our equals. They are just like you and me.'