Tista' taqra bil- Malti.
We need to learn forgiveness, Archbishop Charles Scicluna said on Sunday in his homily delivered during Sunday Mass at Dar Tal-Providenza.
The Archbishop highlighted that in Sunday's Gospel reading Jesus wants to teach us an important lesson on forgiveness.
Explaining the parable of the talents, Archbishop Scicluna explained that the 'talent' as a currency used in those days was equivalent to some 40 kilograms of silver. He noted that to pay up one would have had to work a total of 160 years.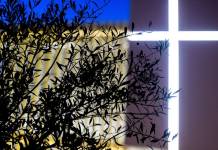 Mgr Scicluna referred to another number in the parable that of a person owning another 300 denarius which were equivalent to three months of work. The man went before the master and asked him for forgiveness. The master was moved and forgave his servant.
God does the same with us, Archbishop Scicluna pointed out. He forgives us, and lifts off the burden from our hearts, he said. God tells us to do the same with others.
Archbishop Scicluna also referred to a letter by St Paul in which he says that he is a 'chief sinner' and asked God for mercy. The servants have asked the master and one another for mercy, the Archbishop explained, while the Father forgave the servant, the servant chose not to forgive the servant who also asked for forgiveness.
During his homily, Mgr Scicluna described Dar Tal-Providenza as a monument for kindness. He referred to the various charity initiatives and urged people to contribute from the little that they have.