The Malta Financial Services Authority, MFSA, has renewed its commitment to create opportunities to strengthen the engagement with its members who operate in the financial services industry.
The MFSA outlined its commitments during a workshop organized on Tuesday to which over 300 stakeholders in the financial services industry attended.
During her welcome speech, the Chief Officer Supervision of MFSA, Marianne Scicluna, emphasised the cooperation and coordination that as an Authority in the Financial Services, the MFSA holds with the FIAU, the Financial Intelligence Analysis Unit. Scicluna insisted that the MFSA wants to protect its stakeholders from being used for financial crime which over the past 30 years has become a great concern to governments, including Malta.
Scicluna said that "whilst the MFSA is first and foremost a regulator, it must also fulfil the role of the industry partner in order to minimise the opportunities for criminals to use Malta as a vehicle for illicit activity"
The workshop was also addressed by the FTI Consulting Senior Managing Directors Federica Taccogna, Nigel Webb and Managing Director Thea Utoft. They gave an overview of the Anti-Money Laundering (AML) and Counter Terrorist Financing (CTF) principles and the regulatory framework within the EU third, fourth and fifth money laundering directives.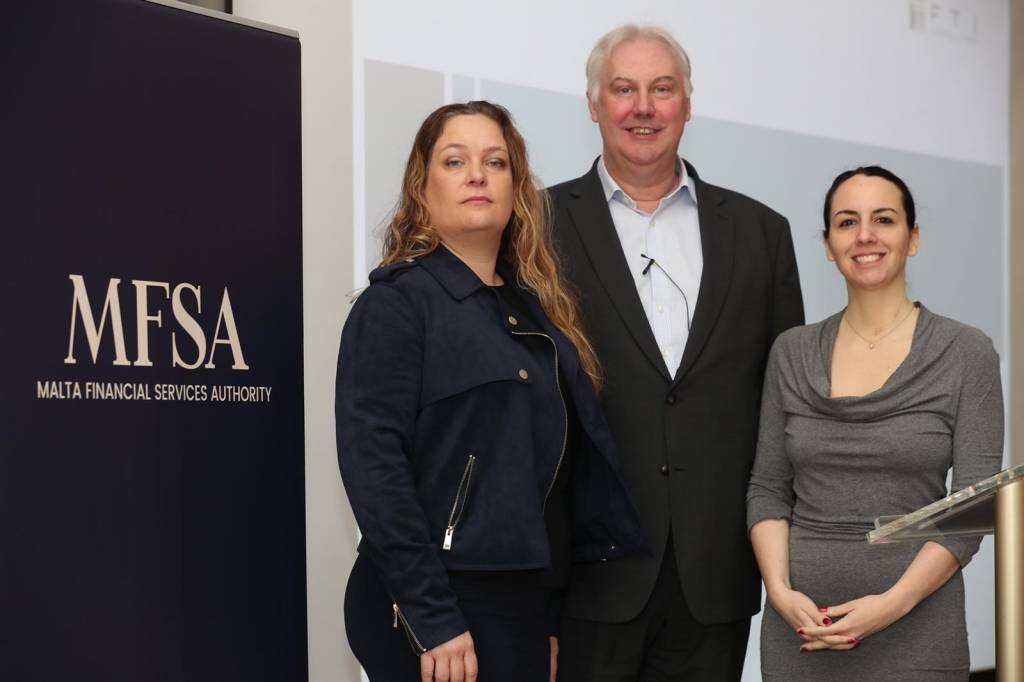 The risks associated with changing legislation and Malta's economic strategy and the challenges it poses were also discussed.