'They tell you, "okay, fine, we have a corrupt minister, but we're fine, we're happy."'
These are the words of a local journalist responding to questions regarding Patron/Client relationships and corruption in Malta. This testimony forms part of a paper examining Clientelism entitled, 'How Smallness Fosters Clientelism: A Case Study of Malta,' by political scientist Wouter Veenendaal.
The sentiment suggests that while the media makes efforts to uncover the presence of corruption among its political figures, 'the people don't care if the media say; listen we have a corrupt minister. You know, they tell you, "okay, fine, we have a corrupt minister, but we're fine, we're happy." And I think the problem is that in Malta, we have not yet reached a situation where people can think freely.'
While stating that the concept may not be 'a direct cause of corruption,' in Malta, previous research shows that, 'corruption has in fact always been a feature of Maltese politics.'
He adds that the existence of Patron/Client relations helps to explain the culture of impunity in relation to corrupt Maltese politicians. If citizens become more dependent on politicians in power, clientelism reduces their determination to hold them accountable, Veenendaal explains.  This can also be connected to a number of factors like the strength of the media and institutions to inform the voters and hold those responsible for corruption to account.
Washing machines and favours
This analysis is part of a wider piece examining the links between Patron/Client relations within small island states and its examination of the relationship between Maltese citizens and their elected or 'campaigning' representatives. In the first part, we looked at how this relationship is sustained by citizens and how it blurs public/private relations and competition for votes.
Read: Clientelism in Malta: who really is in charge?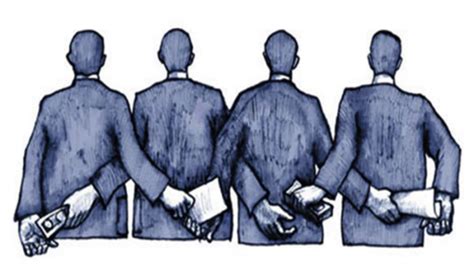 Egrant, 17Black, Panama and gas
Corruption has been a particularly significant buzzword in recent years with key political figures connected to the Maltese government having been named in connection with secret offshore companies in Panama and Dubai. Action to investigate and bring those named to account has been lukewarm at best. Only recently have calls from opposition figures and rule of law NGOs encouraged the judiciary to open of an investigation, despite previous appeals against.
Read: Court will decide on Egrant report publication this week – Muscat
Read: Magistrate announces inquiry into Panama Papers – Repubblika
NGOs in Malta have also criticised the government for its lack of action on investigating the murder of investigative journalist Daphne Caruana Galizia. Caruana Galizia had herself investigated figures connected with the Panama Papers, like the Minister for Tourism Konrad Mizzi, and the Prime Minister's Chief of Staff Keith Schembri.
Read: 'If Malta cannot or will not correct its weaknesses, European institutions must intervene' – CoE
Read: 17 Black: Up to €8m passed through the company says Reuters to Newsbook
Read: 17 Black: A web of 'shady' dealings and the PM's wait for the inquiry
While there have been considerable allegations of corruption inside Malta, there has also been a body of scrutiny from the European level that not enough is being done to investigate and punish. Recent reports from European institutions like the Council of Europe and the European Parliament, have pointed to structural weaknesses as well as a culture of secrecy and intimidation towards those raising awareness of corruption.
Read: GRECO report says Malta's criminal justice system risks collapse
Read: Government authorizes publication of GRECO report
Read: Watch: "We have respected the court's decision"; New members of the judiciary sworn in
Read: Malta faces "prevailing 'law of Omertà'" – Venice Commission
Subsequently, the Maltese government has announced strides towards modernizing the country's institutions and making them more transparent and authoritative. The Venice Commission outlines a number of changes to the state institutions which while appear promising, have left a number of organisations concerned about how they are carried out and managed.
Read: Venice Commission: Justice Minister announces new State Attorney role
Read: Need to split roles of the Attorney General is urgent – Bonnici