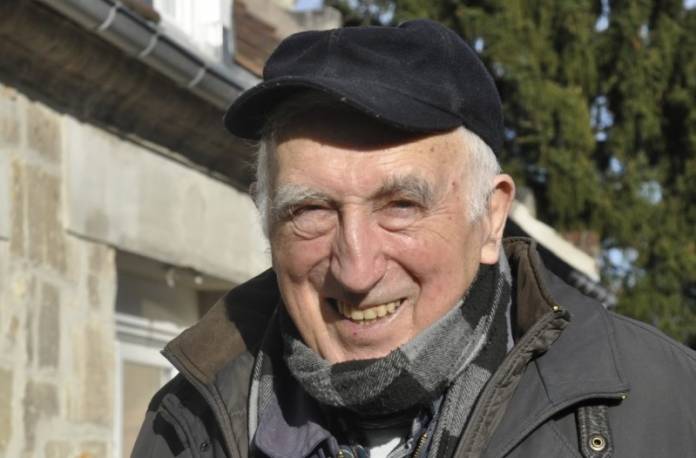 L'Arche founder, Jean Vanier, who passed away last year and founded an organisation for people with learning difficulties, sexually abused six women in France, an internal report commissioned by L-Arche International found.
Vanier founded the global network in 1964. None of the women he abused were themselves disabled, according to the report.
L'Arche International commissioned an investigation an investigation into Varnier. The full report is set to be published in the coming days. Varnier is accused of sexual misconduct with six adult, non-disabled women who sought spiritual direction from the late activist, author and philosopher.
The investigation found that Varnier's behaviour mirrored that of the abusive behaviour committed by his spiritual mentor and an early advisor to his organizations, Rev. Thomas Philippe who died in 1993.
'We unreservedly condemn"
According to a press release from L'Arche USA the investigation "reveals that Jean Varnier himself has been accused of manipulative sexual relationships and emotional abuse between 1970 and 2005". The release goes on to say that the "abuse took place within a relationship context where he exercised significant power and psychological hold over the alleged victims".
"We are shocked by these discoveries and unreservedly condemn these actions, which are in total contradiction with the values Jean Varnier claimed and are incompatible with the basic rules of respect and integrity of persons, and contrary to the fundamental principles on which L'Arche is based," L'Arche International said in a statement on its website.
In 2015, Varnier had publicly written about the revelations of abuse committed by Rev. Philippe. He had said that he was "unable to peacefully reconcile these two realities".
Varnier and Father Philippe had met in 1950 when the former joined L'Eau Vive a community founded by the latter. Father Philippe was removed from ministry two years later after he was called to Rome.
Varnier had said that he did not know why Father Philippe was removed. In 2015 he had penned a letter in which he said that he was shocked by the revelations. The report however, reveals that these claims were not true.
A church-led investigation reported in 2015 concluded that Father Philippe was the "perpetrator of abusive sexual behaviour towards adult women".
"Manipulative and abusive"
The report found that Varnier had "manipulative and emotionally abusive" sexual relationships with six women in France between 1970 and 2005. These relations which were instigated by Varnier happened in the context of giving spiritual guidance, the report found.
The relationships had a significant negative impact on their personal lives and subsequent relations. The statement according to the organisation said that the women reported similar facts.
Who was Jean Varnier?
Varnier was the son of a Canadian diplomat who left a naval career to studying theology.
He started his work among those living with disabilities after visiting a chaplain in Paris who worked with men with learning difficulties.
He founded L'Arche which is an organisation aimed to assist people with learning difficulties to live alongside people without disability as equals.
A 2008 article in America had described the man as a "celibate spiritual leader who was not a priest". He led retreats and authored various books about faith and spirituality.
He was awarded a prestigious Companion of the Order of Canada.
The organisation runs homes and centres where people with and without disabilities live together. There are some 10,000 members and they operate in 38 countries.