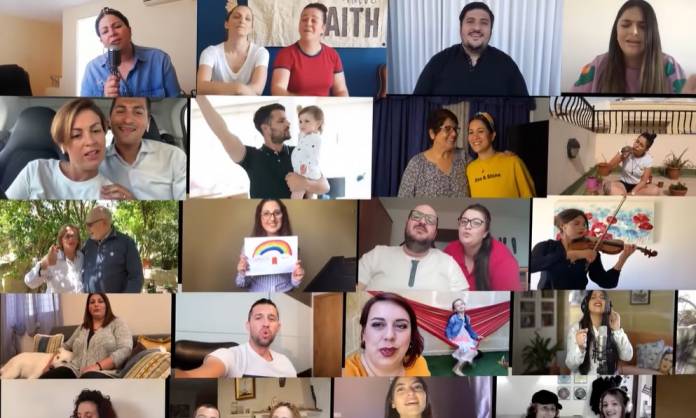 Tista' taqra bil- Malti.
Personalities from all over the Maltese Islands have come together virtually to record the song Viva Malta as a show of gratitude to the fact that Malta is returning to a 'new normal' after many COVID-19 restrictions have been lifted.
The video, which debuting on the Covid19 Malta Facebook page, showcases a number of local personalities, such as singers Freddie Portelli, Destiny, Pamela Bezzina and Glen Vella, musician Alex Debono, presenters Claire Agius Ordway and Ben Camille, writer Simon Bartolo, 103 Malta's Heart radio presenter Ronald Briffa and many more, as well as families and children.