Born out of the desire to give back to the community at large, Studio 18 is bringing a digital platform which aims to bring some form of structure back to what are seemingly rather 'fuzzy' times.
Entirely run by a team of young creatives of both current and past members the project aims to bring us all together in the form of a virtual or wider-spread community. But this isn't the first time the studio has stepped up to the plate – in fact they take great pride in their community and outreach goals which sit at the epicentre of the ethos of the company alongside the provision of learning for all creatives.
From volunteering at orphanages to projects with local agencies on the island, to the creation of their own verbatim piece on migration called 'Limbo', and the formation of their own volunteering and outreach team, their commitment is quite evident, making it part of the studio ethos to give back to the community and partake in active citizenship.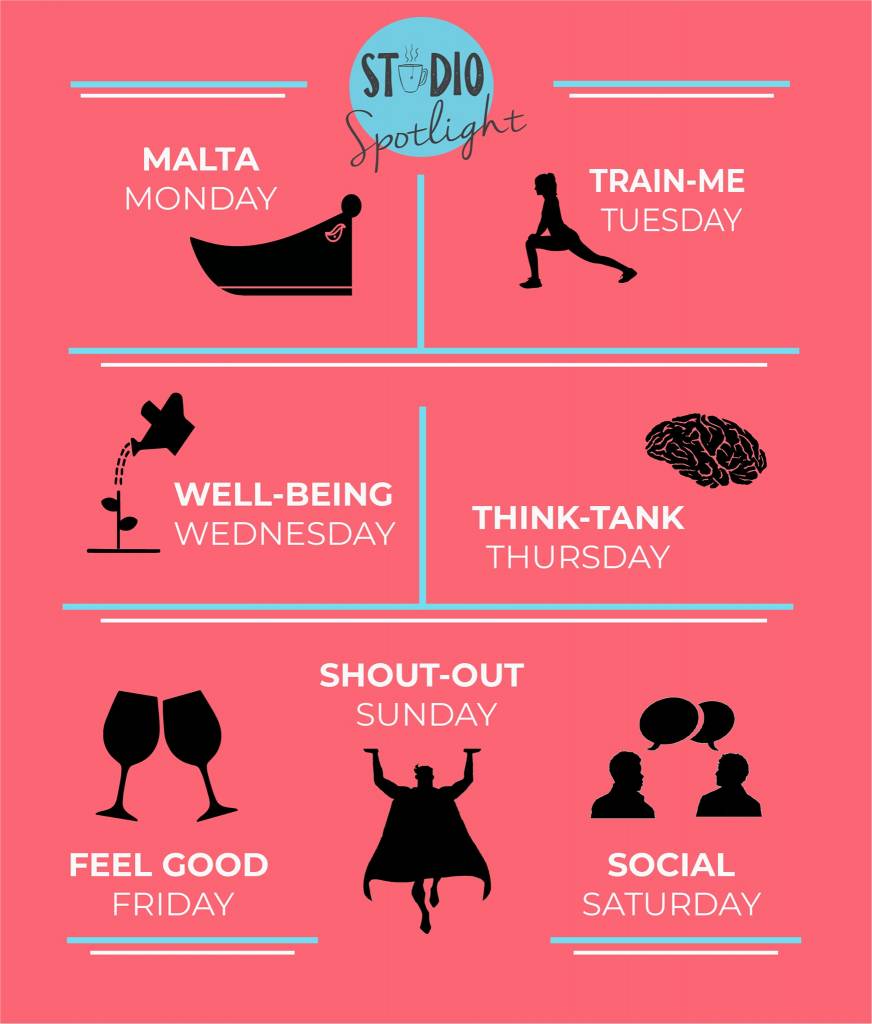 The programme is comprised of seven distinct days with seven distinct segments: Malta Monday, Train-Me Tuesday, Well-Being Wednesday, Think-Tank Thursday, Feel Good Friday, Social Saturday and Shout-Out Sunday. Their content? A healthy mix of blog posts, videos, graphics, polls and more.
What is at the heart of all of this, is bringing the sense of community that Studio 18 has fostered with its members and opening it up to anyone with a device. The team is excited to show you what they have in store and is partnering with some familiar faces you definitely don't want to miss alongside their own members and friends of the studio.
The studio was also gearing up for the fifth anniversary of their popular event Muso Merlot and while it seemed like the event was doomed due to the pandemic, the creative team has rallied behind the shared sentiment that 'The show must go on' with a Facebook Watch Party being organised for the 15th of May at 8.00 pm and hosted by Thomas Camilleri and Tezara Saliba. The main idea here being that even though everyone is stuck at home, that doesn't mean they can't get dressed up and get a nice bottle of wine… even if it's just to go to the living room and enjoy a delightful evening with Studio 18.
Artwork: Denise Perini, video: Brendon Thearle, animated logo: Jeremy Debattista 
If you want to be the first to receive the latest news on the coronavirus in Malta, download the Newsbook APP here.