Seeing the photos of various social media influencers on Instagram and other social media sites, you would be forgiven for feeling a teeny bit jealous of their lifestyle.
Travelling all over the world – check. Meeting celebrities – check. Eating at high-end restaurants – check. Living their best life – check.
But is everything always what it seems?
YouTuber Natalia Taylor, who has 1.9 million Youtube subscribers, decided to show the world how easy it is to fake living in luxury. To this end, she posted a series of photos on Instagram that made it seem like she had traveled to exotic Bali.
But in reality, the photos were taken by photographer Ally Amodeo in different sections of Taylor's local Ikea.
In one post, she posed with a bottle of champagne in what looks like a hotel suite or Airbnb (but wasn't).
In another, she lounged about in a bath tub (one can only imagine the bemused stares of the IKEA shoppers).
She explains how she managed to fool her followers in the video below.
If you look closely at her photos, some of them clearly show an IKEA tag (she left them there on purpose to see if anyone would notice). But the vast majority of her 335,000 followers on Instagram were totally fooled… although there were a just couple of them who were not.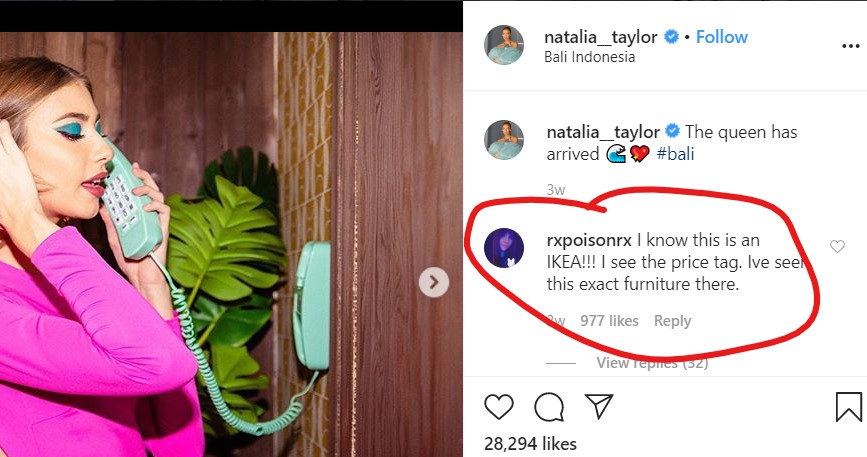 The moral of the story? Do not trust everything you see on the internet!