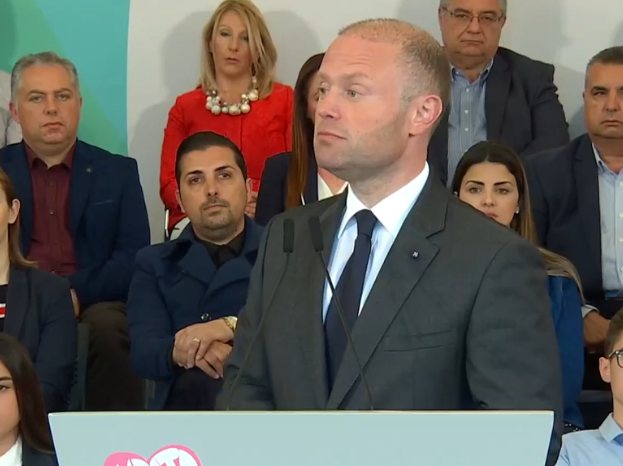 Following the decision taken by the Constitutional Court, the Leader of Partit Laburista Joseph Muscat has stated that the Leader of the Opposition Adrian Delia has a right to appeal. The Court denied Delia's request to have access to a copy of the magisterial inquiry regarding the third company in Panama, Egrant. Muscat insisted that it is his intention to publish the full report as soon as possible.
Updated: PN leader to appeal Egrant court decision; fulfill duty as 'public watchdog'
During a political activity held in Luqa, Muscat stressed that if the Court's decision had taken a different ruling, Delia wouldn't have appealed. He insisted that it is Delia's right to appeal the decision, and that Partit Laburista does not object to this appeal.
Read: PL and PN react to Court decision
Even though the parts which have already been published are clear, said Muscat, the style that the report is written in cannot change the conclusions which have already been reported. The main conclusions of the report regarding Egrant were published on the 22nd July, 2018. Magistrate Aaron Bugeja had concluded the magisterial inquiry after Muscat had requested the same inquiry on himself.
Muscat said that he is determined that the report is published as soon as possible, as advised by the General Council. However, the Council advised that hurrying up the process might also disrupt the investigations.