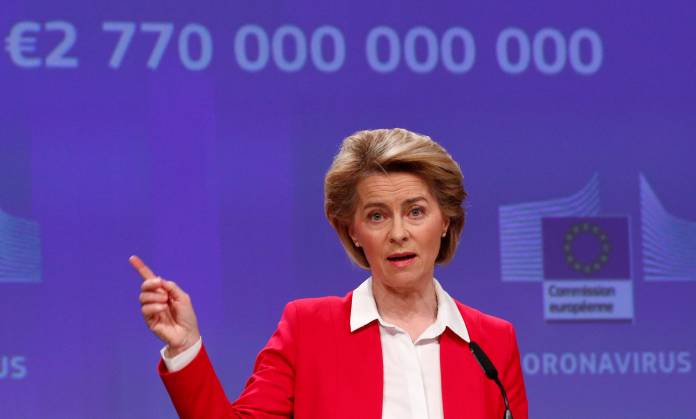 The President of the European Commission Ursula von der Leyen will be presenting a recovery package in an extraordinary session on Wednesday.
In view of the Covid-19 crisis, the European Parliament has requested a substantial overhaul of the EU budget framework 2021-2027, including a recovery fund, in resolutions adopted on 17 April and 15 May.
To stimulate economic and social recovery, MEPs call for a robust package of about €2 trillion embedded in the multiannual framework (MFF), and not to its detriment. The new seven-year budget must cover citizens' immediate needs and aim at social cohesion and sustainable economic development in the EU based on digital and green transitions, they say.
To win Parliament's approval, the new recovery plan should be financed through recovery bonds backed by the EU budget and avoid financial engineering that would circumvent democratic oversight.
The EP's negotiating team for the next long-term EU budget and Own Resources reform is made up of Johan Van Overtveldt (ECR, BE), Chair of the Committee on Budgets, Jan Olbrycht (EPP, PL), MFF co-rapporteur, Margarida Marques (S&D, PT), MFF co-rapporteur, José Manuel Fernandes (EPP, PT), Own Resources co-rapporteur, Valérie Hayer (RENEW, FR), Own Resources co-rapporteur and Rasmus Andresen (Greens/EFA, DE).
The EP and Council will discuss the new proposals and decide on their final shape in upcoming negotiations. As it might take months before an agreement on the new MFF is found, Parliament urged the Commission to table a contingency plan to allow for a smooth financial start of EU programmes in 2021.
If you want to be the first to receive the latest news on the coronavirus in Malta, download the Newsbook APP here.