Virtu Ferries have donated a 40ft trailer of essential food items to Caritas Maltac, for distribution to those in need as it sees fit.
Food items were loaded onto the trailer in Ragusa on Tuesday 21st April and arrived in Mata on board the company's Saint John Paul II Catamaran on Tuesday evening.
Virtu Ferries is offering free passage between Malta and Sicily to any organisation wishing to donate essential goods to charitable institutions in Malta and Sicily. Anyone wishing to take up this offer is asked to contact the company on tel. no: 22069022 or email: Corona-info@virtuferries.com.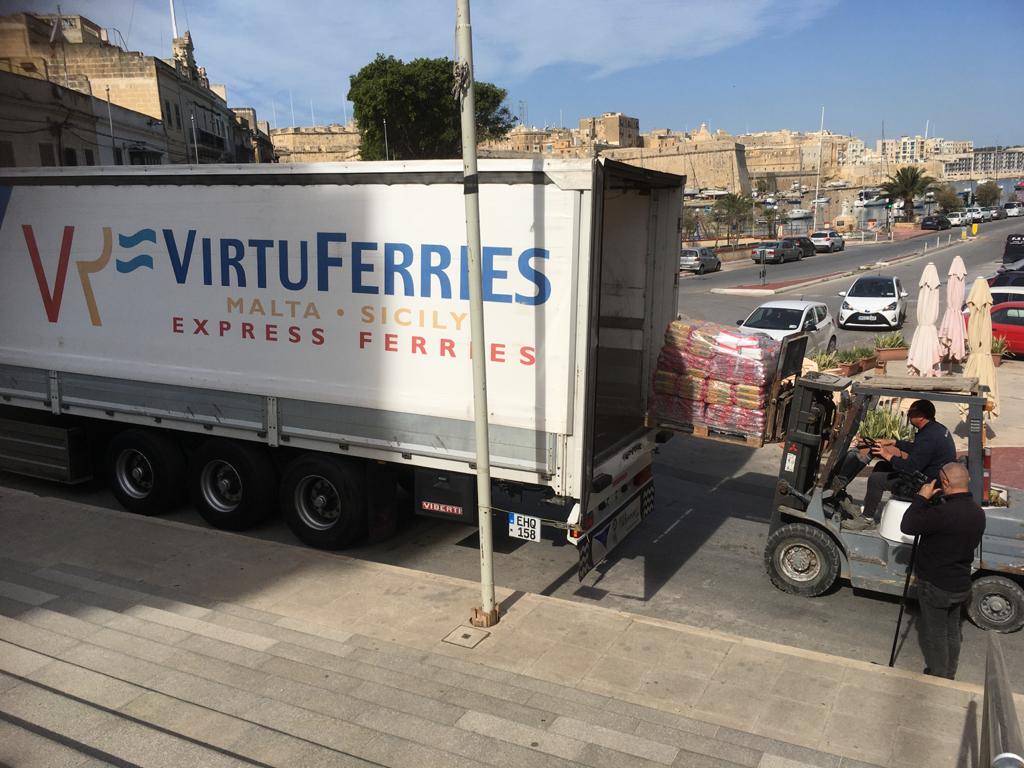 In a statement, Virtu Ferries said it joined in "the well-deserved nationwide thanks to the health workers in the frontline of this pandemic as well as the Ministry and Department of Health".
This content was supplied by Virtu Ferries Ltd
If you want to be the first to receive the latest news on the coronavirus in Malta, download the Newsbook APP here.