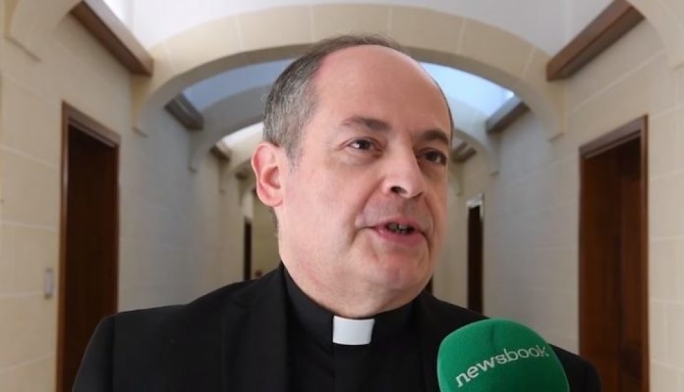 Tista' taqra bil- Malti.
Auxiliary Bishop Joseph Galea Curmi focussed his thoughts on how Catholics could be of service to the community in this coronavirus pandemic. He expressed his thoughts in an interview on Maundy Thursday in the program Newsbook Hour on 103 Malta's Heart. He was being interviewed by Fr Joe Borg.
Bishop Galea Curmi said that the feast of Maundy Thursday is intrinsically linked to the concept of rendering service. This is underscored in the washing of the feet ceremony, a ceremony which is normally carried out in the evening mass. He said that it is of vital importance that we keep in contact with each other, especially those who are vulnerable. He added that the modern means of communications should help us in these days of social distancing.
Turning his thought t families who are oppressed by domestic violence, Bishop Galea Curmi said that quarantine, for these families, exacerbates problems. He encouraged all those who are victims of domestic violence to file reports and to seek help rather than suffer in silence and do nothing. "There are those who are ready to help, so seek out this help," said Bishop Galea Curmi. He said that this help takes on many forms, adding the case of one woman who, on weekends cooks for three persons who live alone.
Priesthood as a service
Keeping to the theme of servitude, Bishop Galea Curmi turned to the priesthood. Maundy Thursday is considered as the celebration of the institution of the sacrament of holy orders. He said that there are many different ways in which priests help their parishioners and other priests, always abiding by the directions issued by the health authorities. He said that the traditional mass in which priests renew their ordination has been postponed to date after the pandemic alert has been lifted.