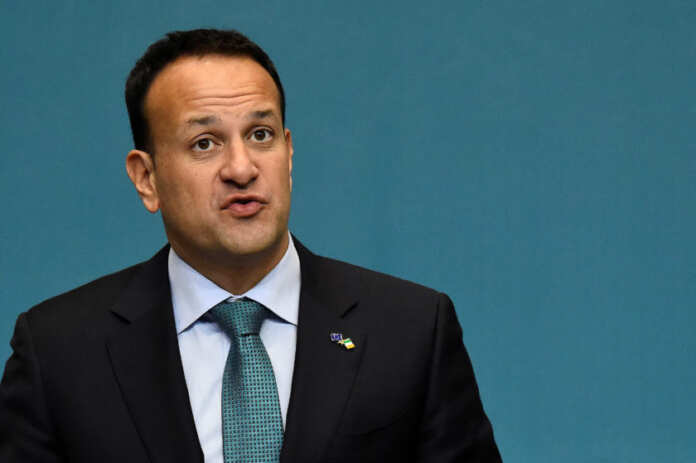 The Irish Prime Minister Leo Varadkar has made an unusual gesture of directly appealing to UK MPs, calling for them to find a way to delay or scrap Brexit if the Prime Minister's deal doesn't get her deal ratified.
Speaking to Sky News, he said 'it was the gift of Govt and the UK Parliament to take the threat of No Deal off the table… by revoking Article 50 or seeking an extension of A50'
He said, "Let's not forget, ultimately, it is within the gift of the UK government and the UK Parliament to take the threat of no deal off the table… to revoke Article 50… or to seek an extension of Article 50."
Varadkar further stated that there is a, 'is a majority in Westminster in favour of the proposition 'there shouldn't be no deal' However, this did not mean that there was were high numbers favouring a particular deal.'
Mr Varadkar said that his preferred option was that the UK ratifies the deal with the EU.
Mark Stone, Sky News' Europe Correspondent said that the appeal from Mr Varadkar to the UK's MPs is an unusual gesture and that the Irish leader and filtered into his deep concerns about there being no resolution of the back stop before Christmas.
UK Prime Minister in Brussels for EU Summit 
The UK Prime Minister is briefing EU leaders on the status of the UK's plan to withdraw from the EU.
She said that that she would be pushing the concerns shared by MPs across the House of Commons, to seek assurances on aspects of the deal, which include the Irish backstop.
She told reporters, 'I don't expect an immediate breakthrough but what I do hope is that we can start to work as quickly as possible on the assurances that are necessary.'
EU Council President, Donald Tusk has said that following the briefing,  EU leaders would issue a formal statement on where they stand on Brexit.
Reuters reports that according to a number of diplomats, the discussions would offer the EU  a means to clarify to the UK, the process of the withdrawal agreement, specifically the implementation of the Irish backstop.
Aside from clarification on the Irish backstop, wider re-negotation of the deal has been categorically ruled out.
Theresa May yesterday survived a confidence vote among Tory MPs last night, when 200 voted in favour of her remaining in the role up until the next general election. It is understood that will not stand.