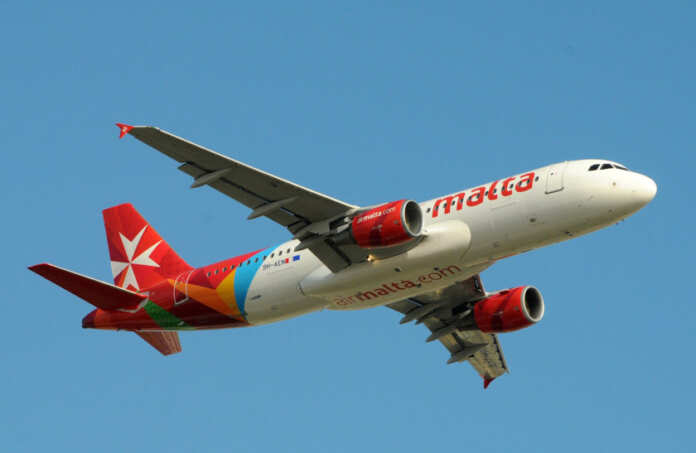 Tista' taqra bil- Malti.
The Union of Cabin Crew (UCC) has filed a judicial protest, earlier today, against Prime Minister Robert Abela and Minister for the Economy, Investment and Small Business, Silvio Schembri calling on them to intervene in the current impasse between Air Malta p.l.c. and the Cabin Crew.
In a statement on Thursday, the UCC said that this judicial protest follows Air Malta's notification of collective redundancies and its plans to reduce the Cabin Crew complement from 333 to 49, with loss of employment to around 284 employees, some of which have been employed with Air Malta for decades.
The union said that in 2016, the then Tourism Minister Edward Zammit Lewis, entered into a private agreement with the union, giving a number of guarantees in exchange for widespread cuts and changes to the collective agreement. Such guarantees also included a guarantee of continued employment, which guarantee is now being violated through Air Malta's planned redundancies, stated the UCC.
The Union of the Cabin Crew said that government has failed to intervene in this matter and has completely ignored the union and this failure is a direct breach of the government's obligation to guarantee employment in terms of the 2016 agreement.
Earlier this month, AirMalta said that it offered unions representing different sections of company employees, to agree on a minimum floor of the average pay of the last twelve months, capped at €1200, as basic monthly income which would be applicable for all those on indefinite and definite contracts, meaning that all employees, including staff at head office,  engineers, cabin crew, and pilots would get a minimum income of €1200 monthly even if they are not required to operate and stay at home. 
According to the airline through the agreement, even those employed on a definite contract would also have been retained in employment. AirMalta said that they offered compensation for actual work performed would (in terms of the applicable collective agreement) result in compensation in excess of €1200 in a month, they would be remunerated on the basis of the actual amount due in terms of the applicable collective agreement for the work performed.
Initially, the Union of Cabin Crew (UCC) did not accept the company's offer but then 90% of the cabin crew voted in favour of what AirMalta was proposing but the airline said that this was not enough for it to make sure that it has the full co-operation of the union on the matter.
The judicial protest was filed by lawyers Paul Gonzi and Thomas Bugeja on behalf of the Union of Cabin Crew.