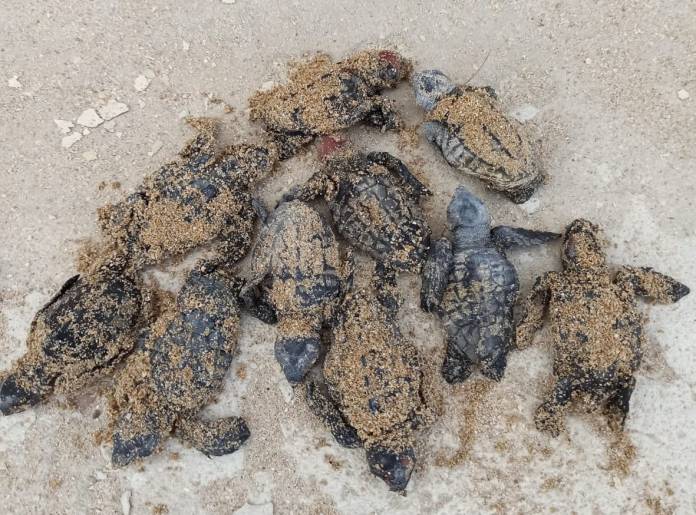 Tista' taqra bil- Malti.
A loggerhead nest was discovered by some children playing in the sand at Fajtata Bay (St Thomas) in Marsaskala yesterday. Nature Trust Malta and ERA were alerted by Red Cross but unfortunately, the nest contained recently-dead hatchlings.
The nest was just on the central area of the beach and so must have been unknowingly heavily trampled by beach-users all summer. The nest was dug up by ERA and Nature Trust Officials in the presence of vet Dr Grupetta.
Only one very weak hatchling was found alive but died minutes later. The nest contents have now been taken to investigate the cause of death and to take DNA samples.
Nature Trust Malta said, "This is a sad incident where an unknown nest could not be given adequate protection to increase the chances of a successful hatching on Malta's busy beaches. We thank ERA, Red Cross and the general public for their help and cooperation, and Jane from NTM Wildlife rescue team for being first on site until the rest of the officials arrived."
NTM will include the Fajtata beach in its pre-nest season patrols in the future since no one this year had noted a turtle nesting. For this reason they are appealling for more volunteers to help next May. Training would be given.