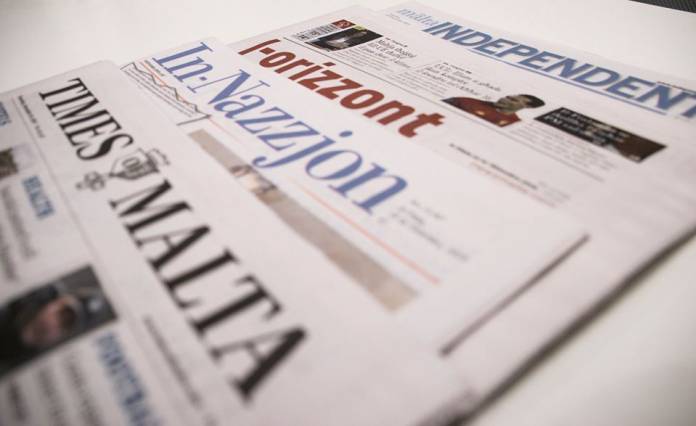 Good morning
These are today's newspaper front page stories.
The Times leads with reactions to the government business relief plan by employers and unions who were unanimous in their views that the proposals are not enough to save companies and jobs in the face of the coronavirus outbreak.
L-Orizzont quotes Public Health Superintendent Charmaine Gauci who warned that the fall in cases between Wednesday and Thursday is not a sign of a turning tide. She said that the outbreak is still expected to peak, and the worst is yet to come.
In-Nazzjon follows the latest developments on the Covid-19 emergency and reports that cases in Malta have risen to 53 with two confirmed recoveries and no deaths so far. Health authorities said that the patients are all in good condition.
The Times reports that the government has withdrawn its claim against Skanska over the quality of concrete used in the construction of Mater Dei hospital. A United Nations tribunal found that a waiver had been signed freeing the Swedish company of liability.

L-Orizzont follows an address to the nation by President George Abela who said that the country is battling "an invisible enemy". He thanked healthcare professionals for their efforts and wished patients a speedy recovery.
In-Nazzjon quotes Opposition Leader Adrian Delia who criticized the rescue package laid out by the government. He said that the plan will only release €175 million in aid and not €1.8 billion as the Prime Minister announced.

L-Orizzont says that the General Workers Union welcomes the announcement of the aid package for business and employees but urged government to concentrate on helping industry to save jobs.