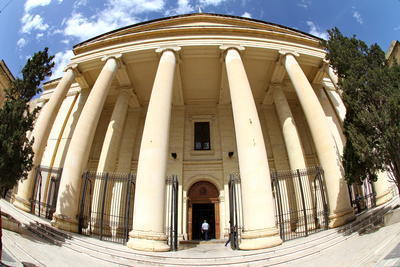 Tista' taqra bil- Malti.
A 30-year-old man has pleaded guilty to charges of aggravated theft and drug possession. The man was arraigned in court on Tuesday after he was arrested on Monday before he boarded his flight to Romania. The man was suspected of having robbed the store he worked at in St Julian's.
The Romanian national who resides in Swieqi stole a number of cheques and an amount of cash from a store on Triq Ġorġ Borg Olivier on 22 December.
Following a police investigation, the man became a suspect with the police realized that the man was returning home to Romania and was subsequently arrested at the Malta International Airport. Upon searching him, the police found that the man was carrying cocaine and ecstasy.
In a court presided over by Magistrate Marseann Farrugia the man pleaded guilty to aggravated theft and charges on drug possession.
The court sentenced the man to an 18 month prison term suspended for four years. He was also fined €700 and was ordered to pay the victim a total of €325.30.
Police Inspector Joseph Xerri led the prosecution.