It's not always easy to find something truly special for those people we love. 202 Jewellery has come to the rescue to help those who really want to find something unique and stunning to suit everyone's budget to give as gifts this Christmas.
Bering Pebble – for him and for her
Danish New & Exclusive Design – €199
Bering – for him and for her
Bering Time Watches starting from €129 (incl 3 years Int. Warranty)
Bering Symphony Rings starting from €39.90 (available in 6 different Size)
Bracelet including Charm Gift Set starting from €59.90
Emozioni has been on top of the most desirable jewellery brands list for many years. Ideal for women in their 20s and 30s, with many designs in a variety of vibrant colours and materials, there is an Emozioni coin and keeper combination to reflect every outfit and mood.
Emozioni Coin Pendant
Gift sets starting from €150; add pendants or bracelets from €40 and bracelets
Bronzallure sets
The Bronzallure signature is the beautiful statement pieces of jewellery in unique shapes plated in 18 carat Rose Gold and embellished by natural gemstones. Perfect for the more mature woman (45 to 60 years of age) who knows what she likes.
Bracelet €149; Necklace €279; Earrings €119
Bracelet €139; Necklace €119; Earrings €110; Ring €119
Etrusca
Bangle €99; Earrings €129; Ring €99; Necklace €129
Multistrand Necklace €149; Ring €139; Bracelet €99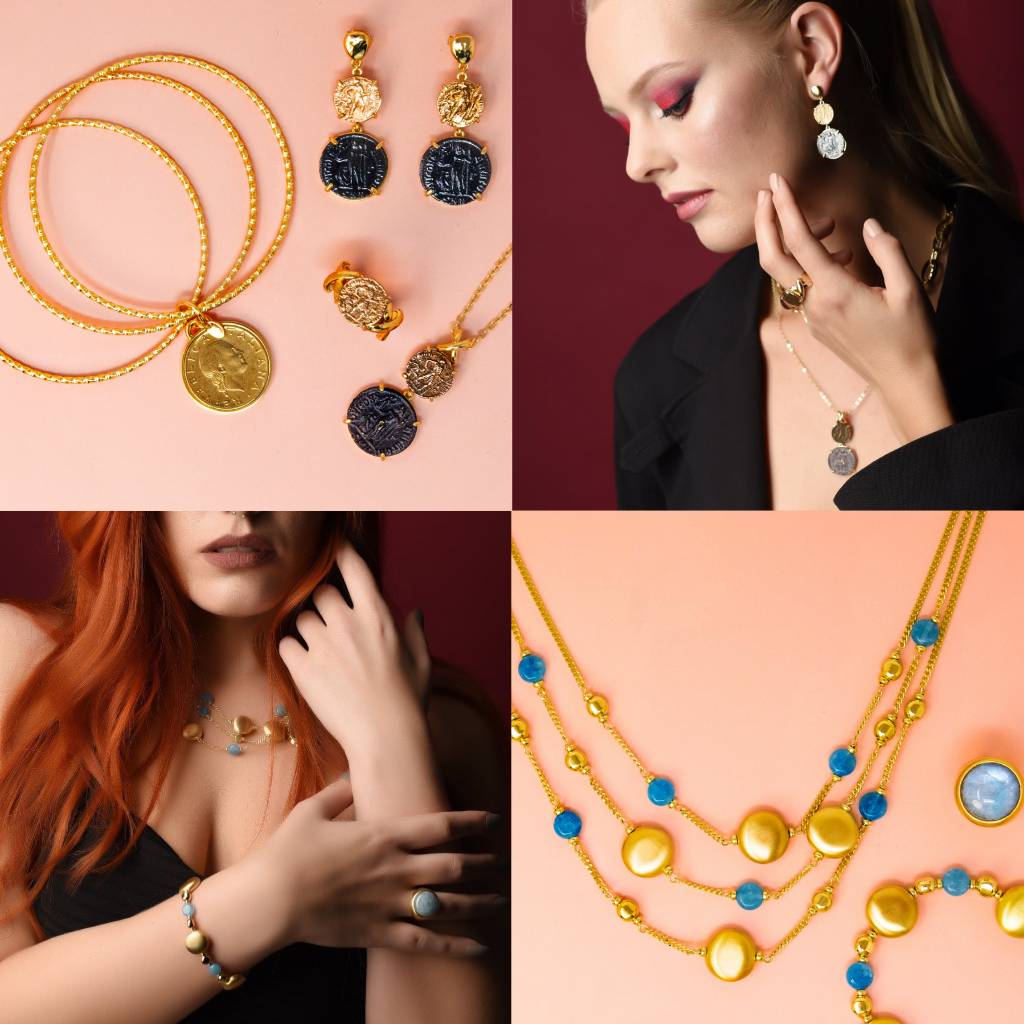 Christina Jewelry
Aimed at the younger spectrum (20 to 30 years of age), the genuine materials, detail, quality and designs, as well as the use of real gemstones, makes this a step above any similar collection in the jewellery scene at its price range.
Christina 2020 Limited Christmas Special
Christmas Tree €49; Frosty the Snowman €59; Santa & Reindeer Chain €99
When purchasing €109 worth of Christina charms, you receive a free bracelet worth €55.
Furthermore, the Christina Gift Set is worth €109 (normal price €164) this Christmas.
You may contact 202 Jewellery on Messenger – 202JewelleryMalta, or Whatsapp/phone – 27 202 202. Check out their Facebook page for more information.
This content was supplied by 202 Jewellery