"Working in a publishing house brings with it a ton of rewarding moments. From being entrusted to translate global award winning hits to stumbling over young hidden talent, who are passionate about reading and writing and are determined to follow their dreams and become authors," founder of Faraxa Publications Joanne Micallef will never forget the day when she read the first manuscript submitted by 14-year-old Corrine Annette Zahra titled The Legend of Amanda Robins.
Micallef immediately knew that this young talent was going to blossom into an award winning author.
Since her early years Zahra has always loved reading books and writing short stories. The New Yorker, born of Maltese parents and now living in Gozo, says, "My first book, The Legend of Amanda Robins was my childhood fantasy world which I happened to transform into a book! It marvels me that my character, Amanda, is in print because as a child, she was always in my mind."
Micallef's predictions were right, as in 2013, Zahra became a dual prize winner in the Gozo Live Book Fair Competition, coming first in both the short story and play categories with The Vampire Slayer and Back in Time respectively. Three years after her first success, Zahra's second book Escape, which was ignited from a very vivid dream, transformed into another successful publication. "Creating a world and writing it down is not easy, but it is what I love and I want to share that little piece of me with others," Corrine says.
Undeniably, this young author has a rare talent, a unique style, an incredible imagination and continues to develop her craft so beautifully. She is regularly asked to motivate and inspire youngsters to follow their dreams: "No one will believe in you if you don't believe in yourself first. The world is hard and complicated, but you have to believe. Live the life you want to lead. Be proud to call yourself a writer and never stop writing."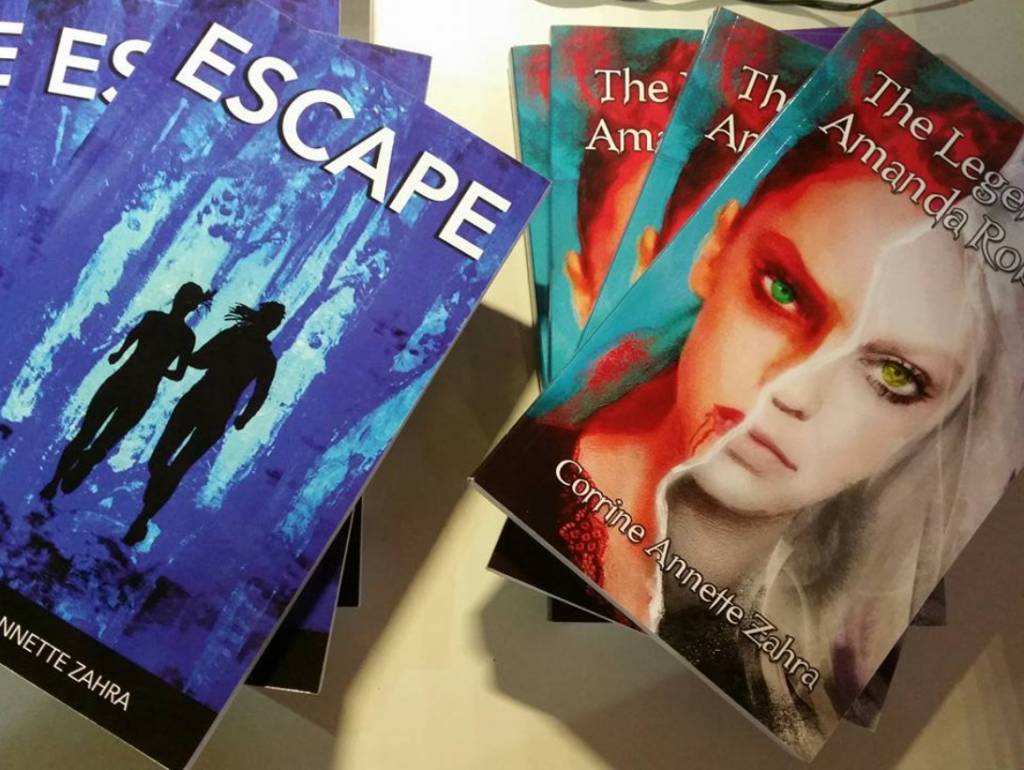 To celebrate the launch of Faraxa's collaboration with Newsbook, readers have the opportunity to benefit from 10 percent off any of their favourite Faraxa titles. To benefit from this offer simply visit www.faraxabooks.com add coupon code 'NEWSBOOK' at check-out. Free delivery (Maltese islands) is included.
An interview with Corinne Annette Zahra on 'Between the Lines' will be online on Newsbook.com.mt on Wednesday 16th October.
This content was supplied by Faraxa Publishing