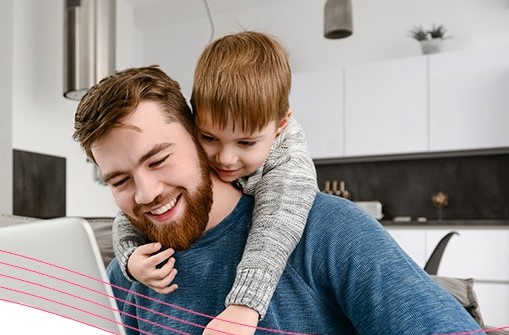 Tabib.mt is an online, Maltese, digital platform implementing the efficiency and effectiveness that comes with telehealth visits.
Together with the integration of digital communication applications, appointments can be made with specialised practitioners from different medical backgrounds. From the comfort of one's home, through the Tabib platform, one can connect to a practitioner of choice for a consultation through videoconferencing means.
Launched in response to the constraints of the Covid-19 pandemic measures, with the purpose
of bridging the gap between practitioners and patients whilst safeguarding social distancing
rules, Tabib.mt believes that covid-19 has acted as a catalyst for the awareness and the
necessity of telehealth services on the island.
Ever since launching, Tabib has managed to successfully onboard over 30 medical practitioners
from different backgrounds who are benefiting from the advantages that the platform provides.
Here is some feedback surrounding the digital telehealth sphere which was given to us by two
of Tabib's practitioners – Dr Andrew Farrugia Wismayer, General Practitioner, as well as Dr Alexandra Camilleri Warne, pediatrician.
1) Kindly guide us through your daily operational structure pre and during covid. How has the pandemic affected your normal traffic of people looking for medical advice?
Dr Andrew: "In a pre covid scenario my usual day would span from 8.00 am till 7.00 pm with three clinics and home visits in between. Obviously with the highly transmissible mode of spread of this virus whereby it is easily spread with close contact, most doctors working in the private sector took a step back so as to limit the spread in the community.
Due to the general lack of personal protective equipment, this meant that I had to stop my clinics and home visits so as to keep my patients and my family safe. I must say that I was still getting the usual amount of phone calls for advice but this meant that I was essentially doing free tele-consultations."
Dr Alexandra: " Before COVID my work was split between home visits and working from private clinics. For obvious reasons of safety home visits had to be stopped. As the COVID situation worsened more people were reluctant to leave their homes and visit clinics. Coincidentally I opened my own paediatric clinic in the beginning of April at the height of the pandemic so there were a lot of changes and adjustments to make.
Measures I took from my end were to ask people to wait in their cars to avoid contact, sanitising between patients, checking temperature of anyone who comes into clinic, allowing less relatives with the patient, sending patients with symptoms for COVID swabs and being dressed in full PPE throughout clinic, something which I still do. It's quite uncomfortable but it puts my mindand the patient's mind at ease so I am ready to sacrifice my comfort for this.
With regards to patient traffic I would say that there were less appointments for unwell babies
and children since nurseries and schools were closed so there was less contact between
children and less spread of disease. At the same time less private paediatricians were working
as some doctors decided to halt their private practice for a while and people were less
comfortable to attend government clinics and more willing to go to a private paediatrician so I
remained busy.
Routine checkups and vaccination administration were luckily encouraged by the media and the
Maltese Paediatric Association so this still continued. I also had tricky scenarios where I
struggled to persuade a parent to visit the clinic or to go to hospital for further tests because of
the fear of contracting COVID. Whereas before the pandemic I still used to give advice via
message and over telephone conversations I would say the demand for this increased with
COVID.
Having said that one cannot generalise and every call is different and the doctor and parents
need to balance between the safety of staying at home and the danger of missing out on an
important diagnosis by not examining the patient physically. In my case, if I am in any doubt that the patient is being put at risk by not being physically seen I would refuse to conduct such a call-and this is ultimately to protect the aforementioned patient!"
2) What is your opinion on telehealth services ? How do practitioners and patients
benefit from such a service?
Dr Andrew: "I think that telehealth is very useful in organizing and bridging the gaps where I might be available but not physically at the clinic due to visits or other commitments. This gives the client ease of access and good service and allocates a structured platform for the professional to provide this service."
Dr Alexandra: "I feel that if used safely, in that doctors know their limitations and work safely, it is beneficial to both doctor and patient. In medicine I remember being taught not to feel ashamed to say 'I don't know' when you are asked something and are not sure of the answer. It is safer to admit your shortcomings, do your research and then get back to the patient with a proper answer than try to lie to appear more knowledgeable.
This, I keep in mind, when I practise telemedicine – in that if I feel that I am not comfortable giving advice without examining the patient then I make it clear and that way I'm being safe with my patients and both of us benefit."
3) What are the main difficulties you encounter by calling a client as opposed to meeting them face to face? Also what are your limitations when providing telehealth services?
Dr Andrew: " Unfortunately some aspects can not be covered by a physical encounter for example the psychological aspect and also the exact appearance of certain rashes. Usually, when a physical exam is required, I would set an appointment at a clinic or recommend they get seen."
Dr Alexandra: " In paediatrics parents give most of the history and discuss their concerns and this can still be done online but a lot of the consultation is based upon examining, weighing and checking the height of the patient apart from other things. And so there are definitely limitations."
4) What was the main driver for you to use such a platform?
Dr Andrew: " The main reason for me to use such a platform was twofold. On one hand I wanted to limit the number of potentially sick clients infecting other people at the clinic and making things worse locally, on the other hand I had to protect my family from unnecessary
exposure wherever possible."
Dr Alexandra: "Initially being skeptical, but I was then approached by tabib.mt; more of my own patients and new ones were asking for the service so I decided to go for it. What is an advantage is that with such a platform, a practitioner can extend their services while still keeping their offline practise. The platform is very easy to use both for patients and doctors and you don't need to be very tech-savvy so there is no excuse for anyone not to access it if they really want to!"
5) Do you think that Malta still needs to wake up to the benefits that telehealth services provide? Why do you think it has never kicked off in the past?
Dr Andrew: Locally, with the hectic lifestyle and problem with traffic, parking and clinic waiting times, it is sometimes hard for someone to juggle work and other commitments and also manage to get to an appointment or walk in clinic during the allocated time slot. By having and accepting a virtual consultation, most of the logistics to actually get to the appointment are solved.
Here in Malta, we have the luxury of having doctors available almost everywhere with at times high expectations with regards to home visits and immediate care. This is a cultural mindset which is also fueled by the fact that there is close proximity to the clinics or pharmacies and also having a doctor available in the locality.
Dr Alexandra: I think since it is relatively new in Malta it still needs to gain more ground, especially since in Maltese patients' access to healthcare is pretty straightforward and within easy reach being a small country. In answer to the second question I think it is because access to healthcare is easy and there was not a scenario where people were scared to leave their homes like what happened recently
This content was supplied by Tabib.mt