Planning on cuddling up with your loved one and watching a movie tonight? Here are ten films (in no particular order) that should be perfect for today's loved-up day.
1. The Notebook
This film, directed by Nick Cassavetes and starring Rachel McAdams and Ryan Gosling regularly tops the 'must-see romantic movies' list. Cheesy it may be, but two great performances from it's stars make for a heartwarming love story.
2. 50 First Dates
Adam Sandler and Drew Barrymore star in this movie which sees Henry Roth (Sandler) turns from a playboy to a devoted boyfriend. The only problem is the girl of his dreams has no short-term memory, so she relives the same day over and over.
3. Slumdog Millionaire
How far will a man go to win over the woman of his dreams? This film features a poor man (the lovely Dev Patel) being tortured by the police for being suspiciously good at 'Who Wants to Be a Millionaire' This film won Oscars and garnered large amount of critical acclaim.
4. Eternal Sunshine of the Spotless Mind
This film is pretty much regarded as a masterpiece. Directed by Michel Gondry (who is also the co-writer together with Charlie Kaufman), thie film tells the story of Clementine (Kate Winslet) and Joen (Jim Carrey) who decided to have a procedure to erase memories of each other after an acrimonious break-up. But, oh – the way their story is told is amazing!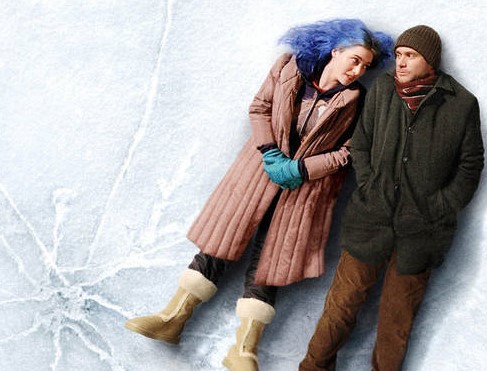 5. Before Sunrise
A man and a woman (Ethan Hawke and Julie Delpy) meet on a train in Europe, and wind up spending one evening together in Vienna. Although the plot is considered minimalistic, as not much happens aside from walking and talking, the two characters' ideas and perspectives on life and love are detailed.
6. Call Me By Your Name
In this film directed by Luca Guadagnino, a romance blossoms between a seventeen-year-old student (Timothée Chalamet) and the older man (Armie Hammer) hired as his father's research assistant in 1980s Italy.
7. Romeo and Juliet
The 1968 film directed by Franco Zeffirelli and starring Leonard Whiting and Olivia Hussey in the titular roles, is considered by many to be the ultimate version of the William Shakespeare's play. However, if you want prefer something closer to home, as it were. check out the 1996 film Romeo + Juliet, directed by Baz Lurhmann and starring Leonardo Di Caprio and Clare Danes.
8. Carol
In this 2015 film directed by Todd Haynes, an aspiring photographer (Rooney Mara) develops an intimate relationship with an older woman (Cate Blanchett) in 1950s New York. The film received five Golden Globe Award nominations, six Oscar nominations, and nine BAFTA Award nominations
9. It Happened One Night
This 1934 classic directed by Frank Capra (of It's a Wonderful Life fame) sees a spoiled heiress (Claudette Colbert) running away from her family is helped by a man who is actually a reporter in need of a story (Clark Gable).
10. Love & Basketball
"All's fair in love and basketball" says Quincy McCall (Omar Epps) in this romantic drama film starring Sanaa Lathan and Epps. The film tells the story of two next-door neighbours in Los Angeles, California who are pursuing their basketball careers before eventually falling for each other.