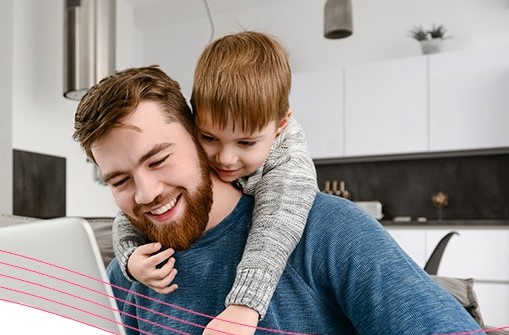 The lockdown that COVID19 brought with it has silver linings. One such example is Tabib.mt, Malta's answer to healthcare challenges and one that is positioned to go well beyond anything the country has seen before.
Tabib.mt is a healthcare tech company that offers a simple and easy platform for patients to engage with their doctors, resulting in a superior healthcare experience.
Launched in late March, originally in response to the Covid-19 pandemic, Tabib.mt provides the ideal scenario for patients wanting to visit a practitioner whilst at the same time not exposing themselves to the dangers of contagion in a waiting room.
With over 30 doctors (and counting) across different specialisations, Tabib.mt has rapidly become the healthcare platform of choice that connects certified healthcare professionals to patients across the nation, and even abroad. The platform recently celebrated its 100th online consultation with its users hailing it as a revolutionary application within the local healthcare industry.
Renowned pediatrician Professor Victor Grech was the first adopter of Tabib.mt and endorses it wholeheartedly.
"Telehealth is something that we have seen flourish in other countries and the conditions brought about by the COVID-19 pandemic measures meant that we needed to quickly catch-up to this trend. Tabib.mt offers a fast, smart and easy platform to increase patient contact where it matters. This reassures my patients and ensures that I am available to them in an organised and easily accessible way. This is not a replacement for physical consultations, but I find it an important add-on that strengthens the doctor-patient relationship. Teleworking and virtual consultation has, after all, become routine – why not this as well?" Professor Grech said
Tabib.mt may replace some of the traditional face-to-face visits, although the traditional clinic visit remain crucial in many circumstances. However, Tabib.mt is also an online organiser that allows professionals to maximize their time whilst offering more access and assistance to patients. Likewise, patients enjoy fast and more frequent access to their professionals of choice without visiting clinics.
Tabib.mt also seeks to future-proof the doctor-patient relationship by increasing accessibility to reputable medical professionals and eases the patient's mind by reassuring them that they will find the trusted support that they need.
Tabib.mt is an online, digital platform implementing the efficiency and effectiveness that comes with telehealth visits. Together with the integration of digital communication applications, appointments can be made with a specialised practitioner. More information may be found at www.tabib.mt.
This content was supplied by Tabib.mt
If you want to be the first to receive the latest news on the coronavirus in Malta, download the Newsbook APP here.