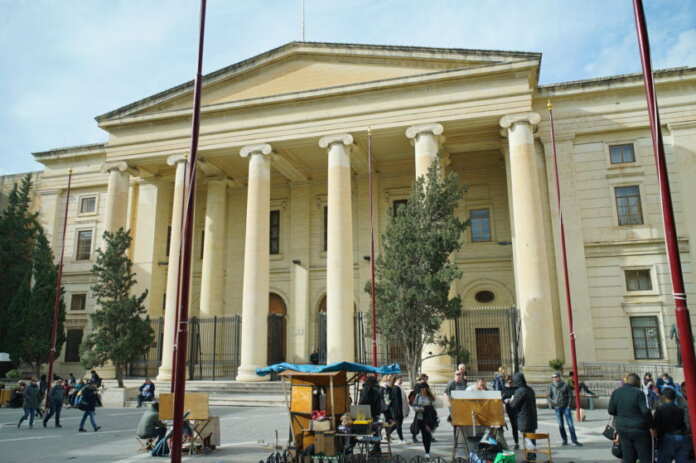 People's legal rights will not be affected as a result of the closure of the Courts ordered due to the ongoing coronavirus pandemic, as a bill approved through all stages in Parliament this evening confirms the interruption of all legal times.
Many legal actions – such as the filing of an appeal – can only be carried out within a set period of time, and can thus be made impossible through the prolonged closure of the Law Courts unless otherwise specified.
Though legal notices have already addressed this matter, Justice Minister Edward Zammit Lewis said that there was the need to provide legal certainty, since this was crucial to the field.
The proposed law confirms that whenever the Superintendent of Public Health orders the closure of the Law Courts, "such order shall suspend the running of any legal and judicial times and of any othe rtime limits including peremptory periods applicable to proceedings or other procedures before the said courts." This suspension shall remain in force until seven days after the reopening of the Courts.
Azzopardi thanked for contribution, a week after facing criticism
In what he acknowledged was a rare move, Zammit Lewis thanked Opposition MP Jason Azzopardi for his help in drafting the bill.
But in his own remarks, Azzopardi said that this was ironic, as when he raised the matter in a parliamentary sitting last week – during debate on a bill strengthening the Superintendent of Public Health's powers in a public health emergency – Zammit Lewis had accused him of engaging in sophism.
"A week is such a long time in politics," he quipped.
Law ensures continuation of 'essential' banking services
As the bill was being drawn up, a similar issue relating to the closure of banks was flagged.
Consequently, the bill also amends the Banking Act to ensure that in such a situation, the Finance Minister may issue regulations to ensure that services "deemed to be essential for the continuation of banking business, such as the transportation of money and the guarding services," continue to be provided.