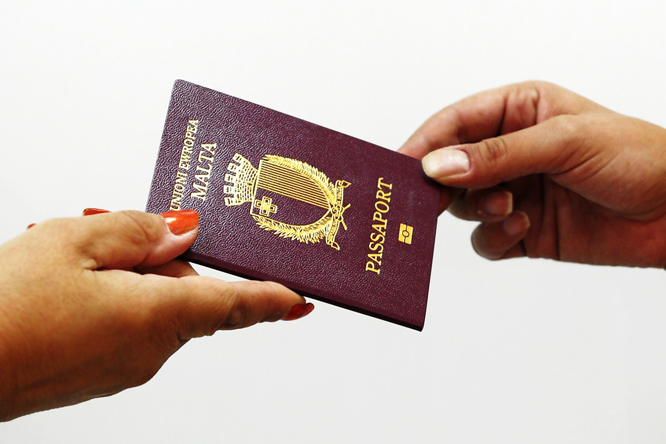 Tista' taqra bil- Malti.
A European Committee has called for the halting of passport selling within the European Union (UE).
In a press release, the European Economic and Social Committee (EESC) said that the citizenship and residency by investment, otherwise known as Individual Investors' Programmes, carry with them serious risks and they should be banned all around Europe.
The EESC said that the financial crisis that came about in the last few years brought about the need for EU countries to find alternative means of income. They started schemes that permitted people outside of the EU to gain access to European citizenship or residency for having invested in a specific country. Such schemes are also referred to as golden passports or visas.
In the meantime, the committee sent out its appeal to all countries in order to stop such schemes. If the intention is to keep them, then they need to provide a valid reason for this. The committee also agreed with the report that was put together by the European Parliament that called for such schemes to be stopped as soon as possible.
According to the committee, these schemes bring with them many risks that include money laundering, bad governance, lack of transparency and tax evasion.
Malta currently has five members that form part of this committee. These are Stefano Mallia, Benjamin Rizzo, Charles Vella, Philip von Brockdorff and Tony Zahra. They were nominated by the Maltese Government. It has not been made clear whether they had voted in favour or against the opinion of the Commission which was approved in October.
The Maltese Parliament had approved the selling of passports back in 2013. This came about a few months after the Labour Party was elected in government. The party hadn't announced this scheme as part of its electoral manifesto. Surveys ran at the time had found that 53% of the Maltese population were against the scheme while 26% were in favour.
According to The Guardian, Malta is one of 21 countries marked as blacklisted because they offer such a scheme. According to the Organisation for the Economic Cooperation and Development (OECD), these schemes undermine international attempts to combat tax evasion.