Alternattiva Demokratika (AD) has issued a set of additional measures as a reaction to the financial aid government announced on Wednesday to assist the economic sectors hit by the coronavirus.
In a statement, Aleternattiva Demokrativa Chairperson, Carmel Cacopardo said that the additional measures that AD is proposing take also in consideration the financial aid announced by the European Union to assist member states affected by the virus.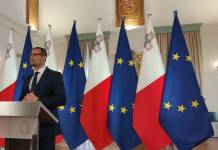 These are the additional measures proposed by Alternattiva Demokratika;
Help given to businesses should only go to those who have suffered a drastic reduction in their income compared to last year. AD said that the measure announced by the government predominantly focused on facilitating loans from banks and any direct assistance to businesses should be linked to the obligation of protecting jobs.
Aid to freelance workers, casual workers and workers on zero-hours contracts should be guaranteed through an income scheme for the coming months. Alternattiva Demokratika said that these categories are the most vulnerable which nobody is talking about.
The lease contracts for tenants should be automatically renewed until the crisis passes. AD said that there is also a need for a greater commitment by the government to offer adequate and decent housing to the most vulnerable.
In its statement, AD emphasised on the importance to implement guaranteed income schemes known as Universal Basic Income and Guaranteed Minimum Income. These are schemes adopted by Nordic countries such as Sweden and Norway.
If you want to be the first to receive the latest news on the coronavirus in Malta, download the Newsbook APP here.