Tista' taqra bil- Malti.
The victims of Tuesday's double murder were identified as Dr. Christian Pandolfino and Ivor Maciejowski.
The two persons were found dead on Tuesday night in their residence in Locker Street in Qui-Si-Sana area of Sliema.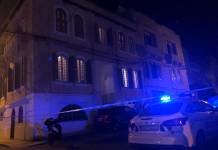 Dr Pandolfino used to be a medical practitioner in London who later started to work in the banking sector. He was an art collector. Maciejowski used to be a contmporary art dealer.
Police investigations are still underway.