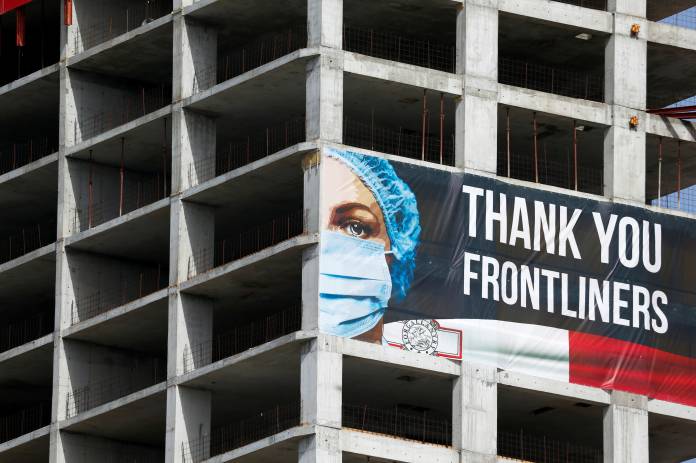 Tista' taqra bil- Malti.
Shops situated in larger shopping complexes or in hotels which have their water systems connected will be required to certify the quality of their water.
On Monday, the government announced that more restrictive measures would be lifted subject to certain conditions, allowing hairdressers and restaurants to reopen among others as from Friday. Business owners will be required to obtain a water certificate.
Confusion ensued after the Health Department said that if the water supply was directly from the mains, the flushing of the water system by opening all taps for a few minutes should suffice.
In a statement on Tuesday afternoon, the Health Promotion and Disease Prevention Directorate said that only shops that form part of hotels or large complexes would need to undergo the certification process.
Commercial buildings which have been shuttered for weeks could pose the risk of spreading yet another lung infection, Legionnaires' disease. Public health experts around the world have urged landlords across the globe to carefully re-open buildings to prevent outbreaks of the severe, sometimes lethal, form of pneumonia.
According to the health authorities, if the supply of water is through a roof tank, this should be cleaned and the water system flushed through for a few minutes. The water heater temperature needs to be raised to 60˚C. Business owners will not be required to take samples and get approval from the Environmental Health Directorate, the statement reads.
If the shop forms part of a complex or a hotel and the water supply is through the complex or hotel main water system, please follow the procedure outlined in the Mitigation measures for Hairdressers, Barbers, Nail Technicians and Nail Artists (Annex 1) on www.covid19health.gov.mt.
All the necessary measures should be taken to ensure that the water systems are safe and to decrease the risk of infection through water, the Health Department underlined.
A spokesperson for the Water Services Corporation told Newsbook.com.mt that the corporation's accredited lab offered water testing services for individuals and companies alike. Both chemical and microbiological tests are offered.
If you want to be the first to receive the latest news on the coronavirus in Malta, download the Newsbook APP here.