Tista' taqra bil- Malti.
This year, 2020 was a challenging year indeed. The coronavirus left a traumatizing effect on the whole nation. However, seven families had their loved ones violently taken away from them.
During 2020 six men and a woman were victims of cold-blooded murders.
Chantelle Chetcuti
The first case goes back to 2 February. The victim Chantelle Chetcuti, a 34-year-old woman was stabbed in Żabbar.
The victim was involved in an argument with her former partner Justin Borg, at the St. Patrick's football club in Triq il-Kbira, Żabbar. She was stabbed in the head outside the club. Chetcuti succumbed to her wounds 24 hours after.
Borg was granted bail in October.
Amoubi Joseph Ezechi
Amoubi Joseph Ezechi, a 37-year-old, Nigerian national was the second victim. He was stabbed to death on 15 March.
The incident evolved from an argument that started in a bar in Triq il-Ġifen, Qawra
A 38-year-old Nigerian national is held in custody about the murder awaiting legal proceedings. He pleaded not guilty to the attack.  
Victor McKeon
Two days later the body of Victor McKeon was found. The 62 year-old man was found wrapped in black waste bin liners in an apartment at Dorell square in Santa Lucija.
Samir Almiri, a 35-year-old, Libyan national is being accused of the gruesome murder. Initially, he had managed to escape to Morroco. He was extradited to Malta earlier this month. In the last sitting Magistrate Joe Mifsud, who is presiding over the case, said that there was enough evidence for the accused to be placed under a bill of indictment.
Saviour Gaffarena
The following months the news was dominated with the first wave of Covid-19. Until 30 July, when Malta was shocked with a violent murder.
Saviour Gaffarena, a 27-year-old from Mqabba was shot to the head. He was murdered in a car in the area known as f'Ħal Millieri.
His cousin Vince Gafferena, a 17-year-old, was also injured in the shooting.
Two teenagers Owen Schembri and Leon Debono, both from Kirkop are facing charges.
Antoine Dalli
A week before the local feast, Ħal Għaxaq was shocked by another murder. On 7 August, Salvu Dalli, 68-year-old, shot his son Antoine Dalli.
The 37-year-old was hit in his stomach. Antoine was found in his father's residence in Triq il-Gudja, Ħal Għaxaq.
During the hearings, the court heard, that disagreements were a regular occurrence within the family.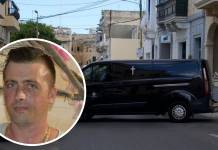 Christian Pandolfino and Ivor Maciejowski
The double murder of Christian Pandolfino,58 years-old, and Ivor Maciejowski, 30 years-old, occurred 11 days later.
On 18 August, the couple were shot dead in their home in Triq Locker, Sliema
A gang of three individuals was arrested in relation to the killings. Daniel Muka, 25-year-old, Albanian national, Viktor Dragomanski, 36 years of age from North Macedonia and 30-year-old Jesper Kristiansen from Denmark are being held in custody for the murders.