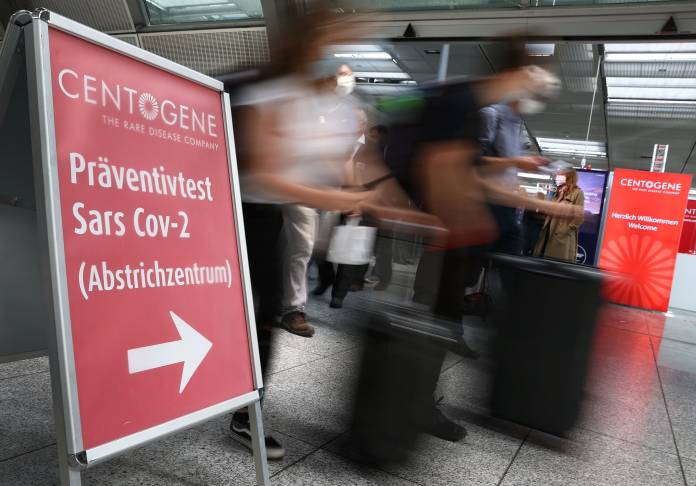 Tista' taqra bil- Malti.
A second wave of coronavirus cases that have passed the earlier peak in April in numbers of new infections is leading a number of countries to increase restrictions.
The government of Slovakia announced that it is banning most public cultural and sports events due to the accelerating spread of the coronavirus, Prime Minister Igor Matovic said on Monday.
During a news conference, he advised people, so that from October 1, wear face masks, avoid family gatherings and keep distancing to avoid further restrictions.
The measures will remain in effect until further notice and the rising curve becomes a declining one.
Slovakia which had one of the lowest death tolls from the coronavirus – registered new cases have started to rise, with daily record of 522 on Friday, for a total of 9,343 as of Monday.
In Spain, Madrid's regional authorities and the Spanish government clashed over how to contain the city's surging coronavirus caseload is provoking growing discontent among residents in areas deemed as poor, who say they have been unfairly targeted. 
The region extended a partial lockdown on Friday to 45 districts which have high infection rates. The majority of these are deemed as low-income neighbourhoods. The decisions prompted accusations of discrimination based on class from residents and the concern from the national government, which wants even wider restrictions.
Health Minister Salvador Illa urged the conservative regional leader on Monday to listen to the recommendations from the left-wing central government after having rejected its recommendation to reimpose city-wide restrictions, stating that tough, complicated weeks are coming, in which we must act with determination, to rein in the pandemic, to bend the curve, and if we do not do it, we will have to take even tougher decisions. The regional leader of Madrid said on Sunday that total confinement was not possible due to the economic impact.
In the Netherlands the government announced a raft of new measures intended to slow the spread of the coronavirus including limiting travel, the closure of bars and restaurants early and discouraging public gatherings.
The measures also include wider use of cloth masks for the public in Amsterdam and other big cities.