By Christina Lauri and Christabel Borg, members of the Communications Team of Seba' Visti
Is Paceville the only place youths can visit on Saturday night? The students of the Department of Communications at the University of Malta wanted to challenge this stereotype. Seba' Visti was their answer. It started as a print magazine for the credit 'Magazine and Digital Publishing' back in October.
Due to the pandemic, they had to change the format of the publication to a digital one, amongst other changes that they had to go through to make this publication a successful one.
"We want to celebrate Maltese youth by showing how diverse a Saturday night can be. The stories stray away from the stereotypical night-out spent partying but focus on the unique and spontaneous" The Communications Team told Newsbook.com.mt.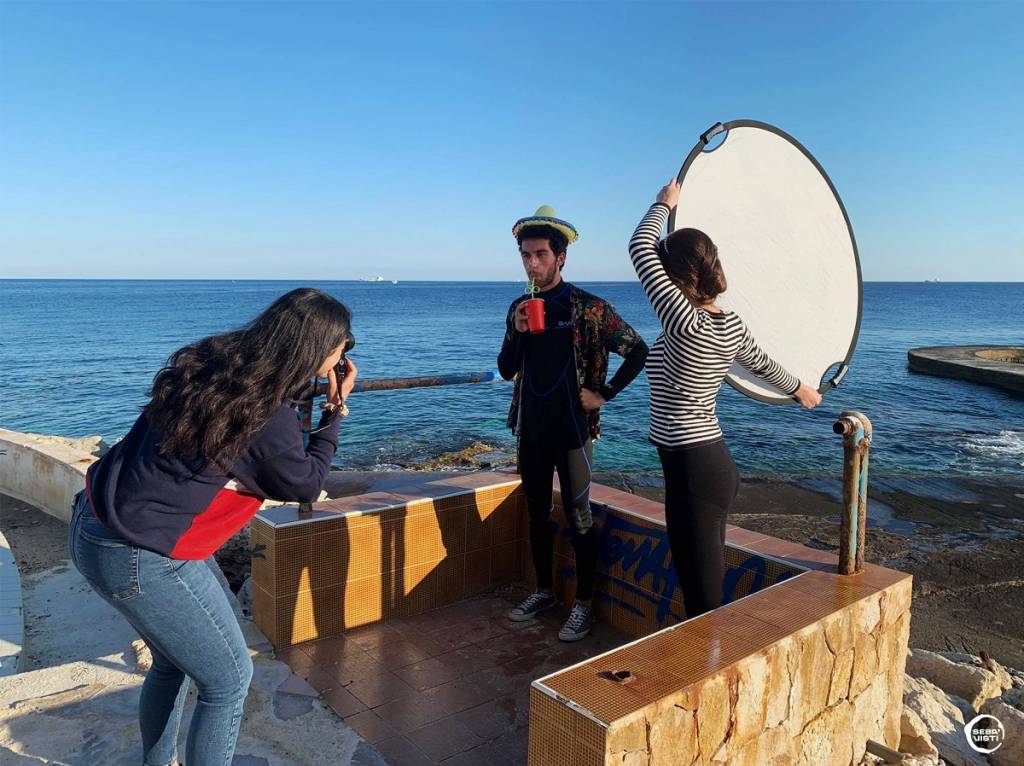 The Seba' Visti is a traditional and popular devotion during Holy Week. They used the well-known title but what it represents has nothing to do with Easter and Holy Week. They chose this name as the publication is focused on following seven different stories visiting their Saturday night.
Seba' Visti is inclusive in its choice of featured stories. The team behind the publication interviewed ten different individuals from all walks of life. The goal was to represent Maltese youth as thoroughly as possible. Amongst those featured is the only professional stuntman in Malta that has worked in several Box Office hits. He shared a number of his most memorable experiences from his 12-year career.
Other articles feature local traditional pastizzi shop owner, a farmer and a priest amongst others. From raw stories about self-discovery to adrenaline-charged articles, Seba' Visti aims to highlight all tangents of Maltese youth culture.
The team made up of 27 students has been working on this publication since the beginning of the academic year in October.
"We divided our team into "4 sub-teams, these being, Communications Team, Marketing Team, Design Team and Editorial Team. Each team has its specific role in producing this publication, although all the four teams have to work hand in hand as ultimately, it is one final publication" added The Communications Team.
Due to the COVID-19 pandemic, most of their plans for Seba' Visti had to be amended. Fundraising events, and group photoshoots, for example, had to be cancelled altogether. Although the team has been faced with a very particular and challenging situation, they have risen up to the challenge and came up with new ways for Seba' Visti to still be a success.
The publication will now be published online, instead of physical copies. It will be launched on the 23rd of May 2020. Their Seba' Visti Instagram is constantly being updated with content regarding their final publication, including some teasers and sneak peaks of the stories that will feature in the final publication. Apart from that, they are now also featuring other activities on their Facebook Page to keep readers busy and healthy at home as long as the pandemic lasts.
With the launch date readily approaching, they are working hard to finalise the publication while promoting it on their social media through Instagram and Facebook.
"We are also planning an online event for the launching of Seba' Visti. One can visit our Facebook and Instagram pages to stay updated about the publication and its launch." The Communications Team told Newsbook.com.mt