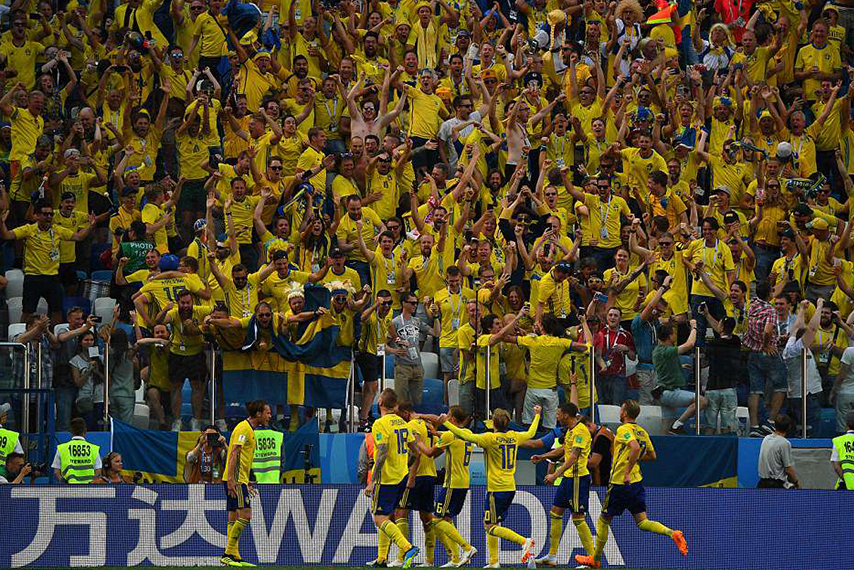 Sweden triumphed over South Korea thanks to a second half penalty by defender Andreas Granqvist. Referee Joel Aguilar originally felt that South Korea's Kim Min-woo won the ball in a challenge on Viktor Claesson but after a VAR review, the match official decided to award Sweden a crucial penalty.
South Korea attempted to equalise against the European side and had a good opportunity when Hwang rose between two Swedish defenders but headed the ball wide.
Sweden controlled the game for the most part but a goal from open play always seemed unlikely as both sides focused on defence. The victory is of utmost importance to Sweden as they are now joint leaders with Mexico in Group F whilst South Korea and Germany trail behind.
Brought to you by Hublot