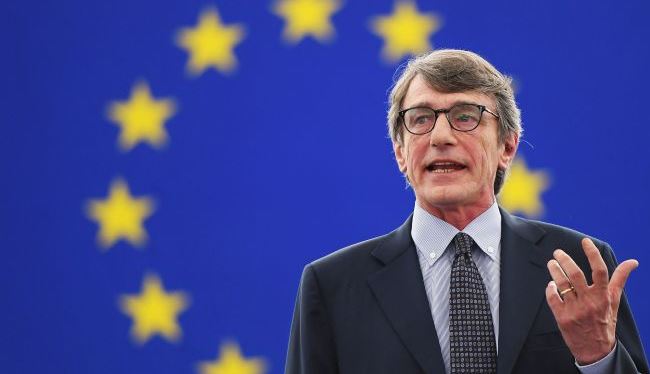 European Parliament President David Sassoli said that the European Union needs a new Marshall Plan, this time funded by Europe, to get out of the crisis brought about by the Covid-19 pandemic.
Sassoli spoke of using all the tools available to recover the European economies and protect the European assets whilst restoring jobs and opportunities for growth.
The Marshall Plan was an American program which provided aid to Western Europe following World War II. It provided more than $15 billion to finance rebuilding efforts in Europe.
In a press release issued today Sassoli said that in his speech to the Heads of States of all the EU member states today he emphasised the importance of getting out of this crisis "with a true European community response." The President explained that, "We must come out of it with a stronger and more communitarian Europe. One in which efforts are shared. This is particularly important for those countries that cannot afford to meet the burden of this reconstruction effort with further deficits."
Europe cannot delay the actions that are needed, but all member states share responsibility for a rapid response towards the Covid-19 pandemic, said Sassoli. He insisted on all member states fighting this fight together, rather than individually.
Sassoli ended his press release on a good note, saying, "We are very much in favour of recovery bonds as a tool to finance this reconstruction effort. We have already made ambitious proposals but I think today leaders will need to be even more ambitious."
If you want to be the first to receive the latest news on the coronavirus in Malta, download the Newsbook APP here.