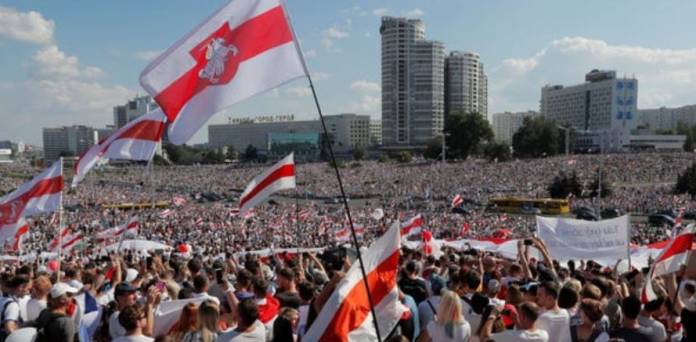 Russia has offered Belarus President Lukashenko military support to help control protests, which have escalated in the last week following his re-election.
Belarusians chanting "Step down!" filled the centre of the capital Minsk on Sunday in the biggest protest so far against what they say was a fraudulent re-election a week ago of president Alexander Lukashenko, who has been in power since 1994.
Russia said it would offer Lukashenko military help if necessary, but there was no visible police presence at the protest, which attracted around 200,000 people according to international reports.
At least two protesters have died and thousands have been detained in a violent crackdown since the vote.