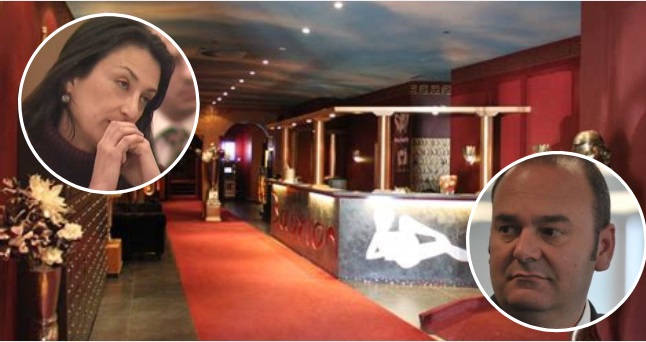 Tista' taqra bil- Malti.
On the 30th January 2017, Daphne Caruana Galizia said that Economy Minister Chris Cardona had been to a brothel in Germany when he should have ben attending a forum organised by the European Commission.
Caruana Galizia, later followed up by other media houses, gave various details of the ministerial sexcapade where "…patrons pay €80 to get in through the door at the brothel are given food and drinks, but must then pay for sex with the girls and women."
Minister Chris Cardona denied repeatedly that he was in a brothel in Germany maintaining that at the time he was in his hotel.
When the story was published his initial reaction had been to declare that he would be instituting a series of libel cases to clear his name.
Within a few days he instituted four libel cases and froze the journalist's personal financial assets.
As part of her defence, Daphne Caruana Galizia had asked to Court to request a log of Minister Cardona's phone calls.
Minister Cardona resisted this request, but the court upheld it.
On the 10th July 2017 the court asked mobile companies to provide it with the necessary data.
Following the assassination of Daphne Caruana Galizia on the 16th October 2017, the family took on all the pending libel cases including the Cardona libels.
The Daphne Project, a consortium of investigative journalists, meanwhile alleged that Minister Cardona had been observed in a bar in Siggiewi talking to one of the men who were arraigned for being the material executors of the journalist's murder, citing two witnesses who had corroborating evidence.
Minister Cardona 'categorically' denied being in the bar on December 3, the day before the three alleged killers were arrested. He added that he was a regular patron of the bar and did not exclude the possibility that they might have been any of the suspects at the bar at the same time he was there.
Citing government duties, Minister Cardona failed to turn up to the libel hearing in May which resulted in the cases going into default. He also failed to reactivate the cases within the legally prescribed time limit, resulting in the case forever being dropped.