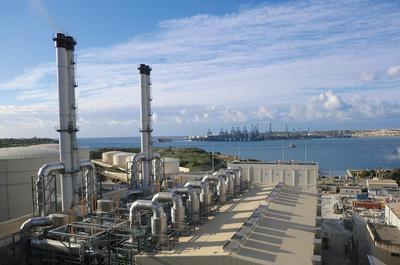 Tista' taqra bil- Malti.
The statement issued by Gasan Group who declared that it is ready to exit the Electrogas group as soon as possible and without any profit elicited various responses.
PN leadership candidate Bernard Grech said that "A project which was meant to be the Labour Government's prized possession, that of Joseph Muscat, Keith Schembri and Konrad Mizzi, resulted in being a project of shame and a monument of corruption".
"If I am entrusted to lead the Nationalist Party, I have already announced that, together with a team of experts, I will see what steps can be taken in our Courts to terminate this contract," insisted Grech.
In his concluding remarks, the Party Leader hopeful said that Malta needs a credible and strong opposition, to serve as a shield and "to serve as a shoulder for the ever-growing voices our country is hearing, to eventually manage to turn over a new page".
"It is not enough" – Repubblika
For its part, the rule of law NGO Repubblika remarked that it not enough for the Gasan group to state that they are seeking to exit Electrogas. It said that the corrupt contract of the power station seems to be linked to the murder of Daphne Caruana Galizia, and therefore, it demanded that the full truth be known and for justice to be served.
The rule-of-law NGO expressed its wish for the Gasan family to reveal:
Details about the contract;
The meetings held before, during and after the tender process;
Shareholding arrangements indicating that there was money to be passed on to Keith Schembri and Konrad Mizzi among others;
The relationship with 17 Black;
And every other aspect related to the corrupt factory.
Repubblika recalled that in addition to the Gasan family, the Fenech family, the Apap Bologna family, SOCAR and Siemens are also involved.
PN calls for the publication of all documents
In a statement signed by Karol Aquilina and Ryan Callus, the Nationalist Party noted that the news that the Gasan family is seeking to withdraw from the Electrogas power station project confirms the urgent need to make public the truth about "this outrageous project."
The statement continued to read how the call made by PN for the Government to publish all documents including all correspondence and contracts and without any censorship on the construction of the Electrogas power station has now become more urgent.
They added that in the face of all this, Prime Minister Robert Abela can no longer remain silent but must act against Joseph Muscat, Keith Schembri and Konrad Mizzi, who were the masterminds behind this project.
Therefore, they once again appealed to anyone who has information about the deal to speak out and expose all the wrongs that have been done, and they are willing and able to give people who disclose information all the necessary protection in the interest of uncovering the truth.