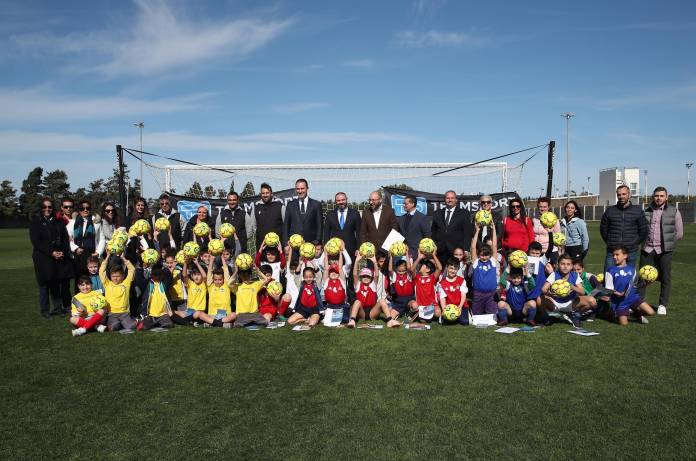 The National Literacy Agency within the Ministry for Education and Employment has distributed certificates to participants of the Footballers' Read and Write Programme.
Speaking at the ceremony, Minister for Education Owen Bonnici lauded programmes such as these, "as they provide students with the opportunity to learn through something that they love."
This programme is designed specifically for children in their fourth and fifth year at state primary schools who love football and, even though they already have a good grasp of reading, may not see it as their favourite hobby. This sports and educational programme is offered both in English and Maltese, and consists of 10 reading and football sessions, which are led by sports leaders and literacy promoters.
Parliamentary Secretary for Youth, Sport and Voluntary Organisations Clifton Grima thanked all the coaches and teachers involved for their effort.
For the programme to be in line with its theme, the students meet in a dressing room which also has a library with books on football in English and Maltese. Each participant is given a t-shirt of their team, and the agency also distributes resources related to the subject in each session so that the students can continue to read and learn from home as well.
The programme has been ongoing since April 2017 and was launched by the National Literacy Agency with the full support of the Malta Football Association and Sport Malta.