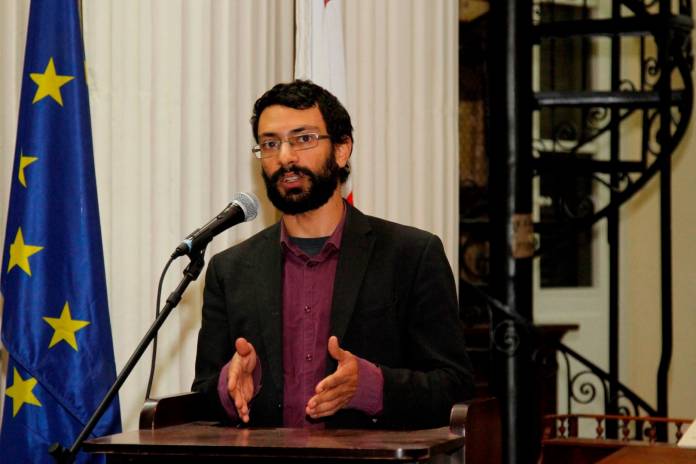 Tista' taqra bil- Malti.
The president of the National Book Council Mark Camilleri, called for the resignations of Keith Schembri and Konrad Mizzi, in a day characterised by comments made on the developing situation. The call was made on Facebook, which has become the preferred medium of communication for those who feel they need to fly a kite or pass on a message in a less formal manner.
In view of the quality of the language, some amendments have been made to the picture. No amendment was made to spelling or grammar. Camilleri had also authored a salacious piece in Maltese which had raised a furore. Camilleri, former editor of the journal Realta, was a prime activist against censorship.