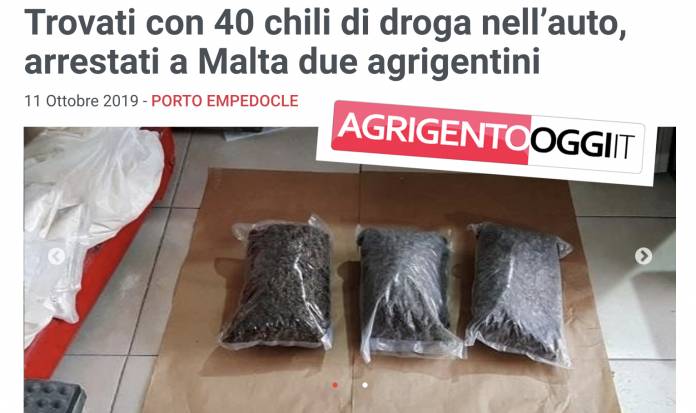 Tista' taqra bil- Malti.
The police rejected claims made in Italian media which said that the 61-year-old Maltese man who was questioned in connection to a recent drug find was a police officer.
Two Sicilian men were arraigned on Thursday after 40kg of cannabis were found in the vehicle they were in on Tuesday.
According to ArgrigentiOggi.it, the 61-year-old man who resides in Santa Venera was a police officer.
"The Police Force categorically denies that the man was ever a member of the Force," the police said.