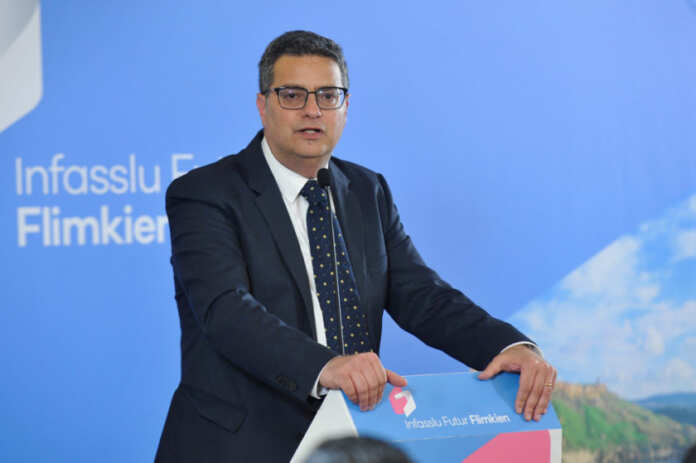 A spokesperson for the Partit Nazzjonalista did not answer questions by Newsbook.com.mt about whether it is true that several passwords of party leader Dr Adrian Delia were stolen and whether Delia had reported the matter to the police. We also asked whether the Instagram account of Delia was compromised in any way.
Last Thursday the Partit Nazzjonalista said in a statement that one or more unidentified people from Europe attempted a cyber-attack to gain access to Delia's Twitter account. According to the PN, this was only one of the "series of attacks" currently targeting the beleaguered leader.
Several supporters of Delia resorted to comments on Facebook accusing the anti-Delia faction of another example of Delia bashing.
'Personal matters impacting politics'
Following that statement a source from inside the PN informed us that it had reliable information that the passwords of Dr Delia's Twitter account, PN email account, his electronic diary, and his Parliament account had been stolen.
The same source said that images of the paper on which the passwords were written was made public on the social media. The source said that it was very clear that neither MPs nor others critical of Delia were responsible for such "theft". The responsibility probably lies with the same person who distributed edited videos purported to have been taken inside Delia's family abode. This was just another example, said our source, of 'personal' problems negatively impacting the political arena adding that it was not right that the paper on which these passwords were written was not well taken care of by the party leader.
Unknown hackers attempt to target Adrian Delia's Twitter – PN
"Answer" by the PN
A spokesperson for the PN did not directly answer the questions sent. He just gave a generic answer stating that the PN has a team of IT specialists who periodically take the necessary measures, including the changing of passwords, to safeguard the party's computers and servers. The statement added that these experts took immediate action to ward of the attack of those who wanted to hack the Twitter profile of the Leader of the Opposition.