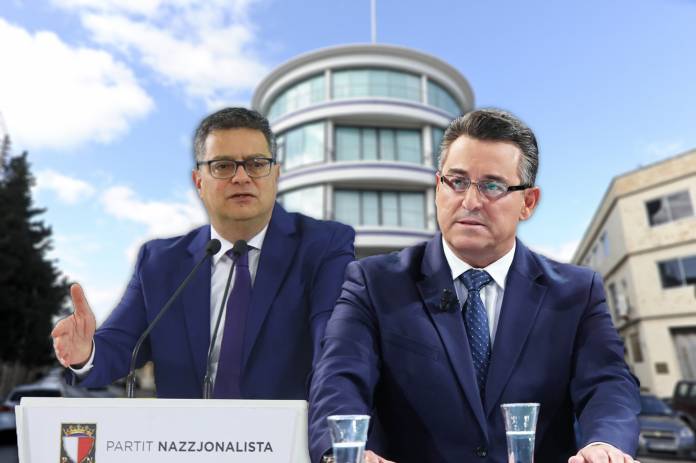 Tista' taqra bil- Malti.
Incumbent Partit Nazzjonalista leader Adrian Delia and leadership hopeful lawyer Bernard Grech have had their first clash on Friday.
In an interview with the Times of Malta, Bernard Grech who once supported Delia, said that the party became more fragmented under his leadership. He added that he was ready to deliver the unity that the PN members longed for.
The embattled leader who lost two confidence votes – one in the parliamentary group and the other in the party's executive committee, reacted to the comments saying he found it strange why Grech would start his campaign on a 'negative critical' note.
Bernard Grech and Delia will face each other in a one-on-one leadership contest after the PN's general council voted to hold fresh leadership elections.
Grech told the local newspaper that should he win, the door was open to Delia to have a unifying role within the party. He remarked that the embattled leader had many opportunities to unite the party, adding that Delia and his team did the 'worst' thing by allowing the siege mentality to grow.
On the other hand, Delia took a dig at former Prime Minister and party leader Lawrence Gonzi saying: "Strange why Bernard Grech starts his campaign on such a negative critical note. Maybe it's his advisors from pre-2013 who don't know otherwise."
Delia maintained that while he and Grech both wanted unity, those who "anointed" him did not want so. He claimed that those backing Grech wanted to "oust a democratically elected leader they don't control".
The embattled leader said that he gave the PN everything he had and was.
"My career, my passion, my life. Everything. My heart and soul."