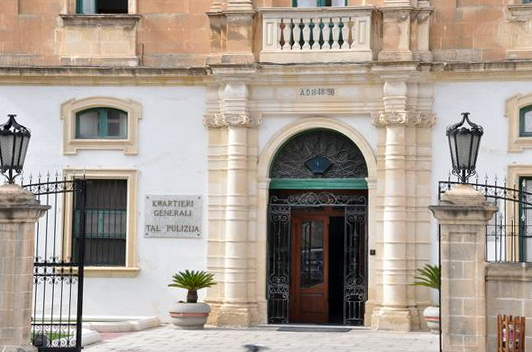 Future police chiefs will be hesitant to keep the authorities in check as a year's probation and a definite-period contract will see them need to be in the government's good graces to retain their post, PN MPs argued in Parliament this evening.
Parliament is debating a bill which would confirms that the Independent Police Complaints Board is not empowered to hear appeals from decisions by the police force's disciplinary board: these are to be heard by the Public Service Commission.
The debate is taking place a few days after a public call for the post of Police Commissioner – in line with the new appointment methods approved earlier this year – was issued.
In their speeches, PN MPs Beppe Fenech Adami and Karol Aquilina – the party's spokesmen on home affairs and good governance respectively – zeroed in on two specific details highlighted in the call for applications. The successful applicant would be on probation for a year, and would be appointed to a four-year term.
Fenech Adami noted that placing the police chief on probation was demeaning, while Aquilina noted that it was clear that they would be reluctant to launch politically-sensitive investigations in a period where they could be removed by the Prime Minister at any time. Aquilina added that since the appointment was for a fixed year, police commissioners would be well aware that they had to stay on the government's good graces to be reappointed.
The MP also insisted that the fixed-term appointment had no legal footing, before reiterating his party's position on the appointment of police commissioners: that a two-thirds parliamentary majority should be required.
Police board not allowed to function properly
Fenech Adami also spoke about the police board, which he said was being progressively weakened by the government over the past few years.
The board, he said, should be allocated adequate resources to carry out its duties, and have its independence guaranteed. As things stood, the MP argued, it was not in a position to function, a state of affairs that allowed the "untouchables" to remain so.
Police's failure to act against Schembri, Mizzi should be investigated
According to Fenech Adami, the board had a duty to look into the police's failure to investigate former minister Konrad Mizzi and Joseph Muscat's chief of staff Keith Schembri on various issues.
"Does anyone in Malta believe that the sale of three public hospitals to Vitals wasn't an instance of corruption of the highest order," the MP asked.
He also noted that Schembri had been linked to the murder of journalist Daphne Caruana Galizia, but the police still hadn't taken him to court, while government MPs acted as though he never even existed.
"Those who had posed with Schembri cleansed their social media, to remove all their photos with the 'king' who won them the election," he said. "Check their pages, and see whether a photo of Keith remains."